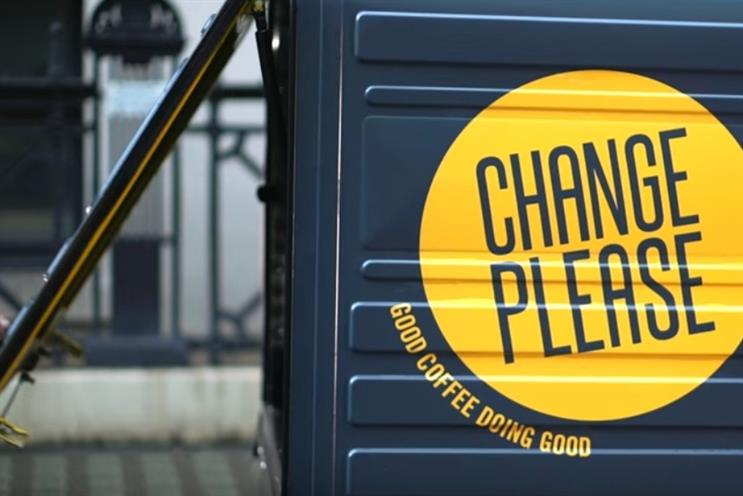 Rolls-Royce 'major restructure'
Warren East has pledged a "major restructuring" of the group, involving streamlining the senior management team and cutting costs, including making savings of £150-200m a year. The move aims to turnaround the beleaguered engineering group, which has issued its fifth profit warning.
The broad-brush pledges are in line with previous comments by the CEO, the FT reports, though he will outline in further detail the plan to investors today.
Source: Financial Times
Big Issue backing homeless coffee venture
Coffee trucks selling £2.50 cups of speciality brew will go out on to the streets of London this week staffed by the recently homeless. The brand, called Change Please, will later be extended to other cities.
It is backed by Big Issue founder John Bird and Cemal Ezel, a social entrepreneur.
The baristas will receive training and earn the London living wage of £9.15 an hour. The scheme aims to find them full-time work in other established coffee chains after six months.
Initially 12 workers will man a handful of coffee trucks, but by next year there would be around 100 formerly homeless people taking part.
Souce: The Guardian
Deliveroo hungry to take a bite out of Just Eat
Deliveroo has raised new capital to take its total funding to about $200m, making the London-based food delivery group one of Europe's best-funded technology start-ups, according to the FT.
The three-year-old company has raised $100m to fuel expansion in new markets in Asia, the Middle East and Australia.
Larger competitors include the UK's Just Eat, which has a market capitalisation of close to £3bn and Uber has also begun to offer food delivery services as it looks to expand into other sectors.
Source: Financial Times
In case you missed it...two longer reads
This month we looked at new economic models and how marketing fits into a future of potential postcapitalism. Read all our insights and news from the theme in one place.
Lidl's marketing and advertising director, Arnd Pickhardt, scooped the Marketers' Marketer of the Year award after being voted in overwhelmingly by elite industry players in Marketing's Power 100.
If you watch one video today...
Rather than a video, this week we're pointing you towards our new podcast. Listen to the third episode below and find out more here.