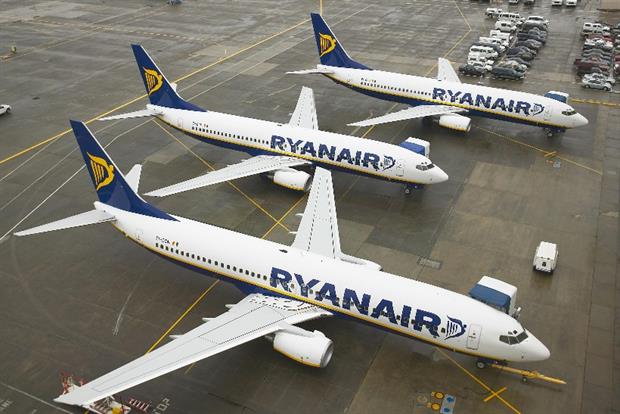 Ryanair launches legal action against Hertz
Ryanair is set to take Hertz to court after its rental car partner terminated the pair's exclusive arrangement. The termination leaves the low-cost airline without a car hire partner over the key summer period, though both said existing contracts would be fulfilled.
Ryanair chief executive Michael O'Leary said: "We regret Hertz's decision to end our car hire agreement at such short notice today, at a time that will cause maximum inconvenience to our customers during the peak travel period.
"We have had a long and successful partnership with Hertz, and it's a pity that this has ended in such an unfortunate and untimely manner."
The spat boils down to contractual disagreements, after Ryanair signed agreements with global distribution services, offering its seats on platforms like Amadeus. That means customers can book Ryanair seats without visiting the airline's site, where Hertz's services are heavily advertised.
Source: Ryanair
EE fined £1m for customer complaint failures
The UK's communications watchdog, Ofcom, has fined EE £1m for its poor customer service record, with the operator giving out inaccurate and misleading information on occasions.
During its investigation between July 2011 and August 2014, the regulator found breaches in a number of areas. It said EE had "did not provide certain customers with accurate or adequate information" about their right to take a complaint to an alternative dispute resolution (ADS) scheme.
A spokesman said: "ADR is an important part of consumer protection. It allows customers to refer complaints that cannot be resolved with their provider to an independent body which can reach an impartial judgment."
Ofcom said EE had not told customers they could access its ADR scheme by requesting a "deadlock letter", in some cases claiming such letters did not exist.
EE must pay the fine within 20 days.
Source: City AM
In case you missed it... two longer reads
There's a growing appetite for women's football, with its growing emancipation potentially attractive to brands that have steered clear of the politics of men's football.
Marketing asks whether the rise of programmatic means more big brands will take media buying in-house, ending their agency relationships.
If you watch one video today...
Watch Gemma Charles, deputy editor at Marketing, interview Jonathan Mildenhall, CMO, Airbnb at Cannes Lions 2015. He discusses his experiences over the past 19 years at the festival and what he's learnt by moving from global giant Coca-Cola to agile start-up Airbnb.
---
Recommended