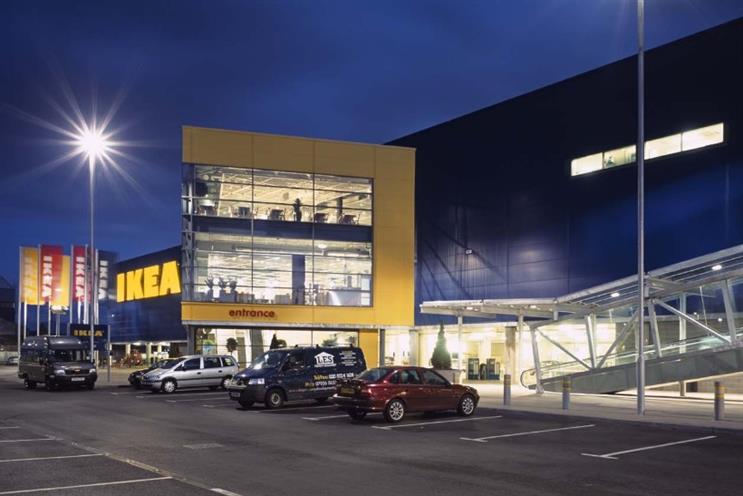 Sainsbury's vows to save the big supermarket format
Sainsbury's chief exec has announced that rather than give in to the notion that the big out-of-town supermarket format has been killed by online and convenience shopping, the supermarket will reinvent it and rescue it.
Mike Coupe said Sainsbury's was going to revamp six stores, adding new features and technology, such as the ability to scan and buy on your phone, that will make it easier to get round and faster to get out.
He will also move fresh food closer to the front of the store and plans to allow more third-parties to utilise some of the space.
Coupe said: "My measure of long-term success would be how and when we change the dynamic of our superstore business. We are certainly looking to push the boundaries of what we might do with those formats in the future."
Source: The Telegraph
Ikea first big retailer to commit to living wage
Ikea has said increasing pay for its staff "makes good business sense" and has committed to paying staff at least a 'living wage' rather than the government's minimum wage.
The pledge means 4,500 Ikea staff will be paid at least £9.15 an hour in London and £7.85 elsewhere, the amount of which is calculated based on cost of living.
Pressure groups such as the Living Wage Foundation are reported to be pleased that a big corporation has made a first move into supporting better wages for staff.
Source: The Guardian
Coca-Cola demands independent reform from FIFA
Coca-Cola has put in demands that Fifa use an independent third-party to oversee the reform at football's governing body.
Fifa has been rocked by a series of revelations around corruption and human rights issues, with many of its leadership, including outgoing president Sepp Blatter, having to step down.
The BBC has been given access to correspondence from Coca-Cola in which the sponsor called on Fifa to ensure one or more eminent impartial leaders to manage the efforts necessary to help reform Fifa's governance and its human rights requirements".
Sepp Blatter is due to discuss his preferred reform programme today (20.7.2015).
Source: BBC
In case you missed It...two longer reads
With Prince Charles and the Prince of Darkness Ozzy Osbourne both being demographically similar, are we sometimes over reliant on demographics in programmatic asks Jon Hewson, VP of global advertising at VisualDNA.
Nestlé and Tesco sold out of products, or were unable to fulfil online orders, after running ads that were bought using automated and data-led ad technology. We look at how they did it.

If you watch one video today...
Watch executives from Google, Microsoft and the BBC discuss the UK's "pipeline" problem – the demand for digital skills outstripping the supply of workers with those capabilities.
The key is education, with private firms and the government racing to convince more young people – particularly women – to take up science and tech.
---
Recommended