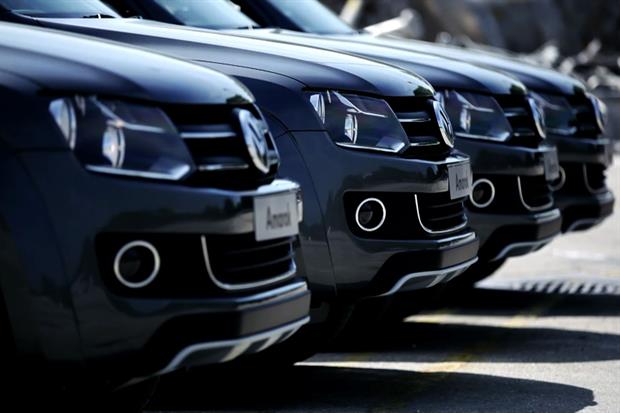 Tesco vows branded goods will be cheaper than rest of big four
Tesco has today launched an immediate price match at tills on branded goods, aimed at guaranteeing customers will never pay more for their branded shop compared with competitors.
If the shop would have been cheaper elsewhere, the difference will be deducted off the bill immediately in store and online. The scheme will also price match against promotions at Tesco's main competitors, the retailer said.
Source: Tesco
Former M&S CEO leads campaign to keep Britain in the EU
Lord Rose, former CEO of Marks and Spencer, is leading a cross-party campaign for the UK to stay in the European Union.
The Conservative peer said the UK was "stronger in Europe" and to leave the EU would be a "leap into the unknown". The campaign comes after a group of MPs launched a campaign to take the UK out of the EU on Friday.
Source: BBC
Volkswagen boss to face MPs over emissions scandal
The UK boss of Volkswagen will be hauled before MPs today to answer questions about the diesel emissions scandal after it admitted 11 million of its vehicles worldwide are fitted with software that was used to cheat environmental tests in the US.
Around 1.2 million vehicles are affected in the UK.
The emissions scandal was sparked by US environmental regulators who found that VW had installed defeat device software, which switched engines to a cleaner mode when they underwent official testing.
Source: Guardian
Tesco is understood to be bringing back the concept of its famous 90s "Dotty" marketing campaign in a festive brand ad featuring Welsh celebrity Ruth Jones.
Marketing, in partnership with Sky Media, is proud to unveil the inaugural shortlist for the New Thinking Awards, composed of the leading brands and agencies that have shown they are pioneering change.
If you watch one video today...
Rather than a video, this week we're pointing you towards our new podcast. Listen to the second episode below and find out more here.
You can also watch Marketing's interview with McDonald's CMO Alistair Macrow
He lifts the lid on the fast food giant's most significant campaign focused on quality and provenance.