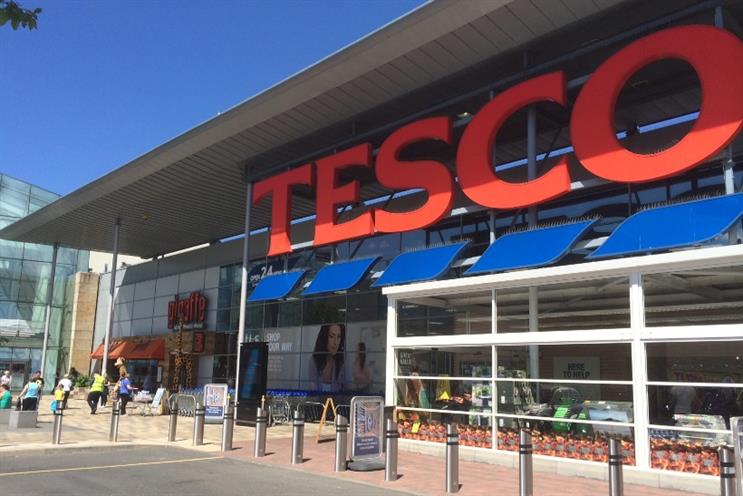 Tesco turnaround costs bite deep with profit collapse
Tesco is on the road to recovery, but the costs of rebuildinig its business have cut deep, with the retailer reporting a severe drop in first-half operating profit.
Hefty investment meant operating profit before one-off items fell 55% to £354m for the retailer's fiscal first half.
But Tesco did manage to improve sales in its second quarter, with like-for-like sales down 1.1% - better than the 1.3% decline during the first three months of the year.
Chief executive Dave Lewis, now more than a year into his job, said: "We have delivered an unprecedented level of change in our business over the last twelve months and it is working.
"The first-half results show sustained improvement across a broad range of key indicators."
Source: Reuters
AB InBev bids £68bn for rival SABMiller
AB InBev has launched a £68bn bid for rival brewer SABMiller, after its initial two offers were rejected.
The firm expressed its disappointment at the outcome so far, and said it believed the new offer would be attractive to SABMiller shareholders.
A merger would give AB InBev a foothold in Africa, and round out its presence in Asia and Latin America.
SABMiller's biggest shareholder, Altria, has already come out in favour of the deal. The brewer itself has yet to comment.
Source: Financial Times
Microsoft launches Windows laptop and new wearable
Microsoft has released a laptop running Windows 10, and a new smart bracelet, as it tries to convince consumers its new Windows 10 operating system should underpin a multi-device world.
The Surface Book marks the first time Microsoft has added a laptop to its line-up of Surface tablets. The new laptop costs $1,500 and boasts a detachable 13.5in screen. Initial reviews suggest the laptop will cause consternation at rival Apple.
The company also launched a second version of Microsoft Band, its poorly received fitness bracelet. First-look reviews suggest number two as an improvement on last year's model. The band packs 11 sensors, allowing the wearer to track the outside temperature, motion, heart rate, light, location, skin temperature and more.
The bracelet can also talk to Microsoft's version of Siri, Cortana, and supports third-party apps like Uber.
Source: The Register
In case you missed it...two longer reads
Marketing, in partnership with Sky Media, is proud to unveil the inaugural shortlist for the New Thinking Awards, composed of the leading brands and agencies that have shown they are pioneering change.
Cadbury's "gorilla" has been named the public's favourite ad of all time, while marketers' top ad is Guinness's "surfer', according to polls run by Marketing celebrating the 60th anniversary of the TV ad break.
If you watch one video today...
Rather than a video, this week we're pointing you towards our new podcast. Listen to the first episode below and find out more here.
You can also watch Marketing's interview with McDonald's CMO Alistair Macrow
He lifts the lid on the fast food giant's most significant campaign focused on quality and provenance.