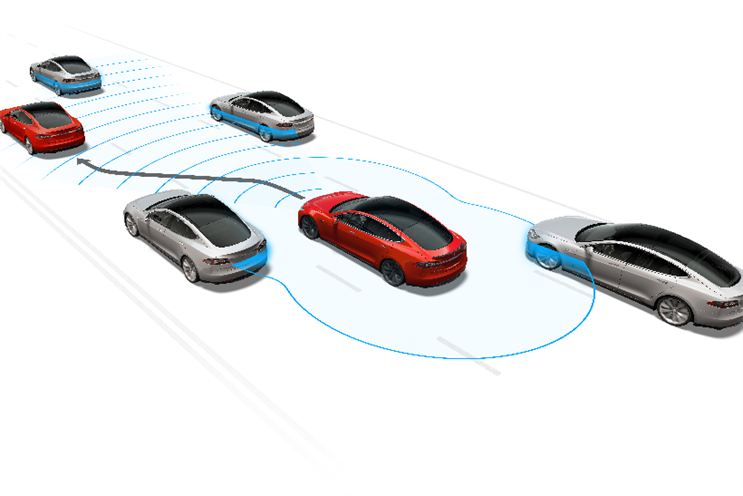 Elon Musk uses Twitter to recruit software engineers for Tesla's smart car development
Elon Musk has reiterated that its plans for smart car development were "super high priority" after he took to Twitter to announce a recruitment drive for software engineers for the project.
He used the social networking platform to call on people to apply for the job, adding that experience working on smart car software development wasn't a requirement and that he'd do the interviewing himself.
Tesla's smart car software is called Autopilot and is built off its Model S and Model X cars. The aim is to let the cars automatically steer, change lanes, and adjust speed in response to traffic, according to the BBC.
Source: BBC
HBOS report blames former execs for collapse
The downfall of one of the UK's biggest financial brands has been unpicked in a new report released this week.
The report blames former executives for "a boardroom that lacked banking experience and a management team which drove a culture of growth at all costs", according to The Guardian.
A decision is now being made into whether the execs should be allowed to work as senior staff at other businesses in the city.
Source: The Guardian
European countries to crack down on Bitcoin use
A draft document leaked to Reuters has revealed plans by the European Government to crack down on the use of Bitcoin.
The decision has been made as a response to the Paris attacks as the Government finds ways to limit how terrorism is funded.
The report says governments need to "strengthen controls of non-banking payment methods such as electronic/anonymous payments and virtual currencies and transfers of gold, precious metals, by pre-paid cards."
Source: The Telegraph
In case you missed it...two longer reads
This month we looked at new economic models and how marketing fits into a future of potential postcapitalism. Read all our insights and news from the theme in one place.
Lidl's marketing and advertising director, Arnd Pickhardt, scooped the Marketers' Marketer of the Year award after being voted in overwhelmingly by elite industry players in Marketing's Power 100.
If you watch one video today...
Rather than a video, this week we're pointing you towards our new podcast. Listen to the third episode below and find out more here.