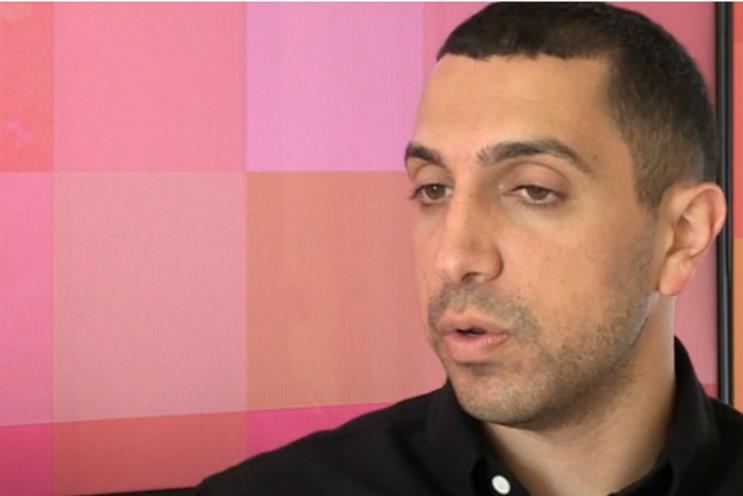 Tinder CEO gives crazy interview before parent company's IPO
Tinder CEO Sean Rad went rogue in an interview with the Evening Standard, claiming a model has been "begging" him for sex and that he was "addicted" to his own app.
Tinder's brand image is precarious enough, but Rad's interview will have done parent company The Match Group no favours on the eve of its initial public offering.
Other gems from Rad include the claim that he likes an intellectual challenge. He said: "Apparently there's a term for someone who gets turned on by intellectual stuff. You know, just talking. What's the word?"
"I want to say 'sodomy'?"
He meant 'sapiosexuality'.
Source: Evening Standard
Fluber: Uber gives out free jabs
Uber is offering on-demand flu shots across 35 cities in the US this week, in a bid to reach the high proportion of American adults at risk each year.
The cab firm will be offering the jabs today, via an option on its app called 'UberHEALTH'. Those who select the option will get a "wellness pack" delivered to their house or office for $10, plus the option of getting a shot from a registered nurse for free, for up to ten people.
Uber offered jabs last year in Washington, Boston, New York and Chicago, giving more than 2,000 vaccinations.
Source: Washington Post
Tesco investigation delayed
The results of an investigation into Tesco's treatment of suppliers has been delayed until the New Year.
The supermarket is being probed for its alleged mistreatment of suppliers, including delaying payments and asking for cash for placing products prominently around stores. Tesco has already admitted it may have breached the Groceries Supply Code of Practice.
Christine Tacon, head of the Groceries Code Adjudicator, said her report was in the final stages, but wouldn't be published until the New Year rather than this month.
Source: GCA
In case you missed it...two longer reads
This month we looked at new economic models and how marketing fits into a future of potential postcapitalism. Read all our insights and news from the theme in one place.
Lidl's marketing and advertising director, Arnd Pickhardt, scooped the Marketers' Marketer of the Year award after being voted in overwhelmingly by elite industry players in Marketing's Power 100.
If you watch one video today...
Rather than a video, this week we're pointing you towards our new podcast. Listen to the third episode below and find out more here.