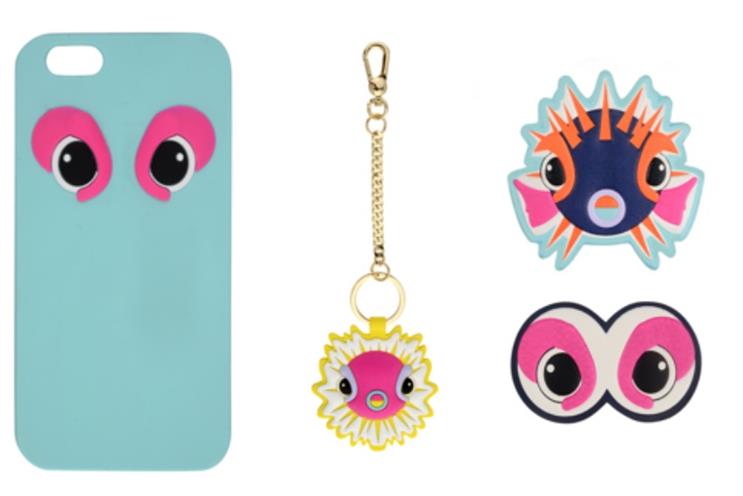 Topshop starts offering contactless payment accessories
Topshop has partnered with Barclaycard's bPay to offer accessories enabled with NFC, including phone covers, keyrings and bracelets.
The gadgets will allow anyone with any registered Visa or MasterCard debit or credit card to pay for items up to £30.
The items come in two designs - a monster fish print, or a metal and snake effect. The collection will arrive in Topshop on 17 November.
This is Barclaycard bPay's first partnership with a fashion retailer, and follows Henry Holland's use of NFC rings during London Fashion Week.
Source: Barclaycard
Apple apologises for treatment of black students
Apple has apologised over its treatment of black students visiting one of its Australian stores. The company attracted criticism this year after a store manager asked a group of students to leave and said they "might steal something".
The company was accused of racism towards its customers. A spokesperson for Apple said: "We've looked into the details of the situation and we apologise to the customers involved."
"We will continue to do everything in our power to ensure all our customers are treated the way they should be. We believe in equality for everyone, regardless of race, age, gender, gender identity, ethnicity, religion or sexual orientation.
"That applies throughout our company, around the world with no exceptions."
Source: Guardian
Facebook takes on Google Now with Notify app
Facebook has launched a notifications service offering up information from a range of sources, including the weather, sports results and breaking news.
Users downloading the app, which is separate to Facebook, can choose from a mix of "channels" like Fox Sports or the Weather Channel. The app will then push notifications to the user's phone throughout the day.
The concept is similar to Google Now, Google's personal assistant on Android. The service uses personal data to offer up information like sports results, weather, travel information and even flights.
Source: BBC
In case you missed it...two longer reads
This month we looked at new economic models and how marketing fits into a future of potential postcapitalism. Read all our insights and news from the theme in one place.
Lidl's marketing and advertising director, Arnd Pickhardt, scooped the Marketers' Marketer of the Year award after being voted in overwhelmingly by elite industry players in Marketing's Power 100.
If you watch one video today...
Rather than a video, this week we're pointing you towards our new podcast. Listen to the third episode below and find out more here.