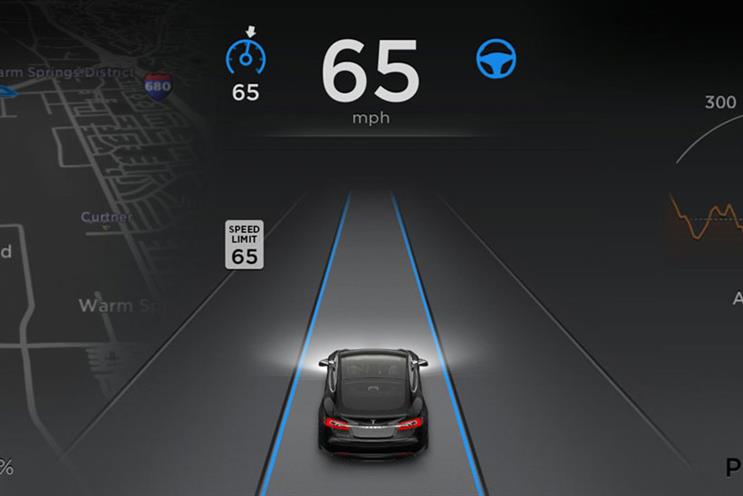 Unilever Q3 sales up 9.4%
Turnover at the FMCG giant increased by 9.4% to €13.4bn in Q3, with sales up 11.1% in the first nine months of the year
CEO Paul Polman said it would "continue to invest steadily behind our brands" and expected full-year results to be up 2% to 4%.
Source: Unilever
Shares at Burberry tumble as it warns on profits
Shares at the fashion house have tumbled 12% on the back of a warning it will be hit by a slowdown of the Chinese economy.
A weakening demand for luxury, particularly in China, has prompted Burberry to predict a fall in annual profits, prompting a dive in its share price during early trading this morning.
While retail sales rose 2% to £774m in first half of the year, it followed growth of 8% in the first quarter- highlighting the extent of the slowdown.
Source: Sky news
Tesla has launched a software update for its vehicles - enabling the cars to have an "autopilot" mode
While not fully self-driving, the software means the Model S and new Model X can "automatically steer down the highway, change lanes, and adjust speed in response to traffic".
Tesla CEO Elon Musk said the autopilot mode was designed to increase driver confidence on the road but warned drivers should use with caution and that they would still be liable for any accidents.
Source: BBC news
Always #LikeAGirl, the powerful campaign that captured the female empowerment zeitgeist, has swept the board at the inaugural Marketing New Thinking Awards in association with Sky Media, scooping the Grand Prix and three category gongs.
As marketing – and the world at large – continues to face rapid change, marketers will need to reframe the issues of diversity and inclusion, transitioning from a moral matter of representation to a problem-solving necessity. Time for the #DiversityRevolution, writes Rebecca Coleman.
If you watch one video today...
Rather than a video, this week we're pointing you towards our new podcast. Listen to the second episode below and find out more here.