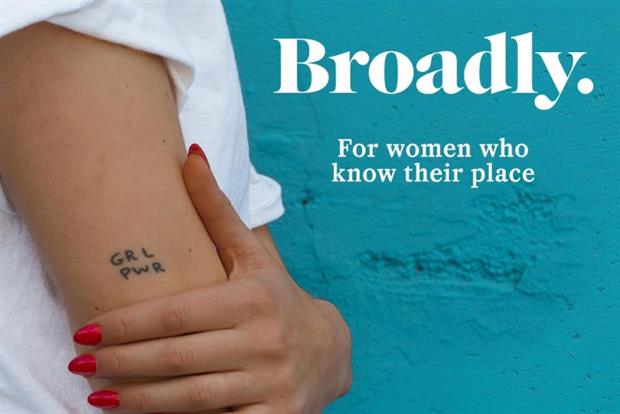 Vice to kick off Unilever backed channel next week
Vice is launching Broadly, a new female focused site on 3 August. Unilever has signed a multi-year deal as the first sponsor, giving the FMCG giant access to Vice's audience via content co-creation and sponsorship. The site will target an international audience of young people with daily editorial and video covering a myriad of subjects; spanning politics, culture, sex, and fashion.
As Marketing reported last month, the deal will kick off with four brands initially: Vaseline; Dove; Sure and Tresemme, with a focus on sponsorship and branded content. Vice will maintain editorial autonomy.
Exploding EE charger burns student
A student has been injured after waking up to discover her portable EE power bar, which are given out free to EE, Orange and T Mobile customers, has caught light and set fire to her bedroom floor.
The portable bar had "exploded", she said, while charging in her laptop. EE said all of its products undergo "stringent safety tests" but that it was investigating the issue as a matter of urgency.
Source: BBC
UK ad spend hits record in first quarter
UK advertising spend reached £4.7bn in the first three months of 2015 driven by a surge in TV advertising.
TV advertising grew 11.5% year on year to reach £1.2bn, it's highest Q1 figure on record, according to the latest figures from the advertising expenditure report from Warc and the Advertising Association.
Internet advertising revenues increased 12.8% during the quarter to reach £1.9bn, its highest ever quarterly total. Mobile was up more than 50%.
Source: The Guardian
In case you missed It...two longer reads
A new IPA report seems to suggest so, with the clients involved having almost nothing good to say about agencies - and vice versa. What can agencies do to change this? Leigh Thomas investigates the state of the client/agency relationship.
Marketing's digital editor Charlotte McEleny meets robot Bina48 in a bid to explore what AI could mean for marketers. She explores what brands like BMW are already doing with artificial intelligence and how it might evolve in future.
If you watch one video today...
Watch Marketing's editor Rachel Barnes interview Unilever CMO Keith Weed about the company's partnership with Vice and the utility of artifical intelligence