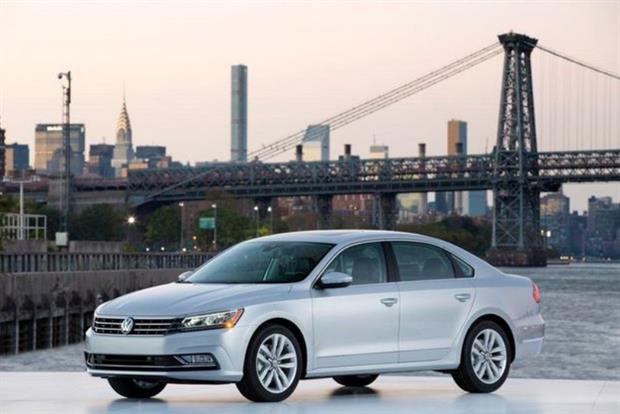 VW shelves 'Das Auto' global ad slogan
Volkswagen is to change its global advertising slogan, 'Das Auto', and will substitute it with 'Volkswagen' in a forthcoming advertising campaign.
The campaign was discussed last week at a closed-door meeting of 2,000 group managers as the carmaker seeks to restore its image after revelations that it rigged emissions tests on some of its diesel models.
According to a manager who was at the meeting, the 'Das Auto' slogan, which was introduced in 2007 under ousted chief executive Martin Winterkorn, is pretentious. The manager, who requested anonymity, said Volkswagen brand chief Herbert Diess described the slogan as "absolutist".
Source: Reuters
Amazon and eBay could face VAT liability
UK tax officials are exploring whether Amazon and eBay can be forced to foot the bill for ballooning VAT fraud associated with overseas sellers.

The deliberations come after an investigation by The Guardian which found that hundreds of high value gifts including Apple Watches and iPads are being sold on Amazon's UK website without VAT being charged and there was evidence of Chinese traders giving invalid VAT numbers as well as sharing, or cloning, numbers belonging to other businesses.

Amazon and eBay have insisted they have no duty to police VAT compliance and they cannot be held liable in cases of evasion.

However, Treasury spokesperson Lord Ashton said HMRC was now "looking at all possible options", including "whether online platforms should be made liable for VAT".

Source: The Guardian
In case you missed it...two longer reads
The digital revolution is over. We are now fully ensconced in a tech-led world and 2016 signals a post-revolutionary transition. Rebecca Coleman identifies the trends that are set to define the post-everything era.
Was it Mog, cat, budgie or meerkats who won consumers over this year? Or was it the man on the moon who achieved the most cut-through? Find out consumers' most recalled ad of the year.
If you watch one video today...
Rather than a video, this week we're pointing you towards our new podcast. Listen to the fourth episode below and find out more here.