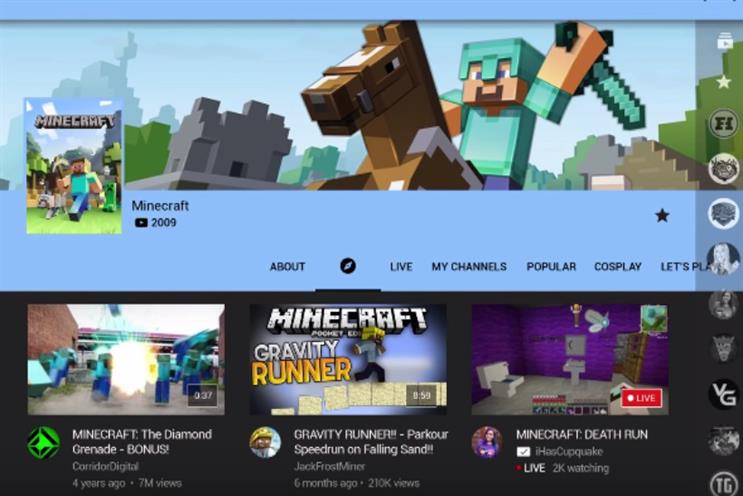 YouTube rolls out standalone gaming app as people spend 75% more time this year watching gamers
Google has introduced a standalone YouTube site for gamers after it said people are spending 75% more time watching gaming videos on YouTube this year, compared with the year before, with half of the top 100 channels by watch time about gaming.
The site, set to take on Amazon's Twitch, pulls together all gaming-related videos and livestreams from across the site, including material from YouTube star PewDiePie, who has 39m subscribers.
Source: Financial Times
Amazon trials fast food delivery in the US
The ecommerce powerhouse is trialling fast food delivery in Seattle, according to reports. It is the latest addition to its PrimeNow delivery service and is currently only being trialled amoung staff.
The news comes as Amazon accelerates the pace of its evolution, with the recent launch of Amazon Fresh in the US, its rumoured impending launch in the UK and the launch of one hour delivery in the UK. It is also experimenting with drone delivery through the concept "Prime Air'.
Earlier this month Uber announced a similar trial of fast food delivery in the US.
Source: Daily Telegraph
Sainsbury's gives staff a 4% pay rise
Sainsbury's has given its shop workers a 4% pay rise, the highest increase for store employees in more than a decade. 137,000 staff will get a pay increase from £7.08 an hour to £7.36. Of those staff, 40,000 will be under 25.
Under plans announced in the Budget, workers aged over 25 in the UK will be paid a minimum of £7.20 an hour from April next year, rising to £9 by 2020. This compares to a minimum wage of £6.50 at present. The rise takes the wage above the minimum wage.
Source: BBC
Ashley Madison and Tinder have both been "unlucky in love" recently, with one undergoing a major site hack and the other attacked for bringing about the dating apocalypse.
Here Havas Helia's CEO Tash Whitmey analyses how the pair have dealt with the fallout.
Asda preceded the news of its poor financial results this week with a commitment to increase the price of milk – but that's just a diversion tactic, argues Jbird Consulting's Jemima Bird.
That's symptomatic of a brand that's more widely in crisis.
Watch Sam Bompas explain Bompas & Parr's "alcoholic architecture", a vaporous cloud of booze in Borough Market.