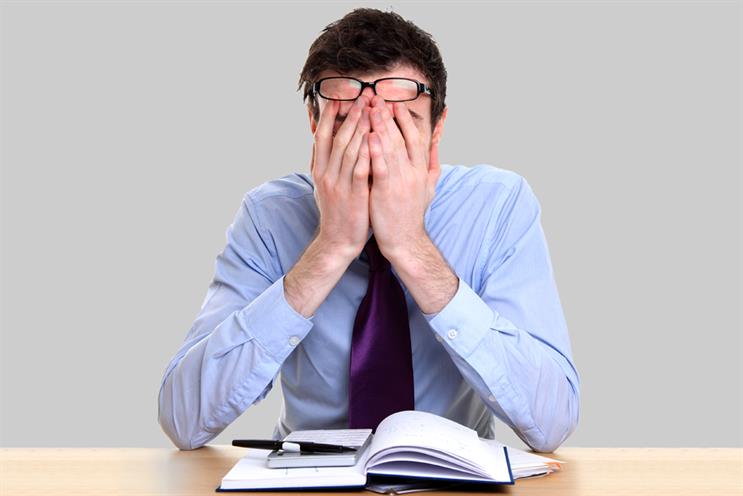 Everyone knows that a job in advertising is a stressful one – but we still love the industry for its energy, volatility and relentless pursuit of original ideas.
Thankfully, the stigma once associated with stress seems to be receding and businesses are taking the issue seriously, as indeed they should – government data claims that stress costs the UK £6.5 billion a year in lost work days. The slew of media articles on how to manage pressure in the workplace are all indicative of a sea change in attitude and a willingness to talk about the issues surrounding wellbeing.
While advertising and pressure are generally synonymous, it's when the healthy pressure we need to thrive tips into stress overload and an inability to switch off that we can begin to see major issues. What's more, it's important we recognise that stress is not just "all in the mind". It's a very real response to workplace and home-life pressure, affecting us both mentally and physically. However, significant advancements are being made in the area of stress management. Mindfulness and resilience are not just buzzwords; they are topics of utmost importance.
Thankfully, many media employers are recognising the problem and many now provide in-house programmes, be it a doctor visiting to the office regularly or sessions on how to improve sleep.
Given this context, our Nabs Resilience Programme is both complementary and timely. To understand exactly how stress affects our industry, we conducted research – the results of which helped inform our initiative further.
We found that more than 84 per cent of respondents believed that demands on them have risen over the past year, and a quarter found their working environment overly stressful most of the time. Media agencies claimed the greatest rise in pressure over the past 12 months (90 per cent). Interestingly, we found that men were more likely to feel stress from external factors such as clients, whereas women were more likely to attribute internal factors such as their own drive to succeed.
Despite the new "openness", attitudes in our industry remain complex. Just over half of those respondents told us they would worry about owning up to feeling stressed to senior staff in case they were viewed as weak. Yet 77 per cent would not label a colleague who admitted to stress as weak. And, despite many companies providing workplace initiatives, our industry appears to be particularly stoical, with more than 70 per cent of respondents believing they are responsible for dealing with their own stress.
At Nabs, we believe it is essential that we offer long-term solutions. Our Resilience Programme will offer everything from workshops on wellbeing and mindfulness to longer-term, educative and preventative support such as confidential, one-to-one coaching and cognitive behavioural therapy provided by experts in their field.
Our industry must do its best to lift – if not banish – the taboo of stress and create a more open culture.
Better wellbeing means better performance, better staff retention and reduced absenteeism, which have a direct impact on the bottom line. And, for this industry, it means better ideas, more fun and greater achievements – a win-win for all!

Zoe Osmond is the chief executive of Nabs