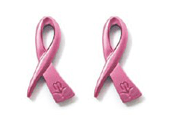 The agency, which is part of the Mission Marketing Group, will create advertising, supporting literature and a communications strategy for the charity.

The campaign will also encourage women aged 50 to attend breast screenings when invited by the NHS Breast Screening Programme.

It will include a door-drop of more than 20,000 DVDs, which help explain and show the screening process to alleviate fears.

Big, which has previous experience with charitable organisations including the British Heart Foundation, will first pilot the campaign within the London Borough of Camden, with the potential for a national roll-out.

Talking about the project, Big's executive creative director and managing partner, Dylan Bogg, said: "We are delighted to be appointed to work with Breakthrough Breast Cancer.

"We really felt we'd developed a very strong communications strategy capable of taking our message out to a hard-to-reach audience, and we had some fantastic creative work to complement the thinking.

"We look forward to creating a campaign that will, we hope, really create a big impact for the target group."

Sarah Etwell, Breakthrough's head of Health and Science PR & Communications, said: "We are really excited to be working with Big.

"We were very impressed with what the agency had to say and felt that Big went 'beyond the brief' to deliver a really sound marketing plan and excellent creative execution."