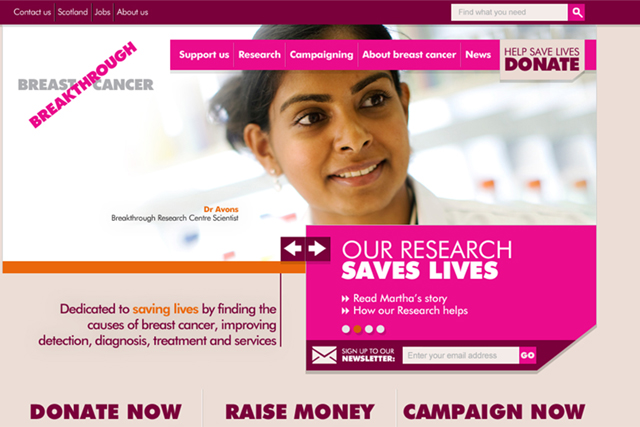 The website was co-developed with charitable sector specialist digital agency Chameleon, which used emotional-response testing to create the design concept.
The site has been optimised to run across desktop, tablet and smartphone devices, and the overhaul also included the restructuring and creation of content on the site as part of a newly created content strategy.
Deanne Gardner, assistant director of communications and brand management at Breakthrough Breast Cancer, stressed that the site "is a key channel to help us communicate our work", and said Chameleon has now "designed a new online experience that's intuitive, seamless and helps take the Breakthrough Breast Cancer brand to the next level."
Jeremy Davis, client services director at Chameleon, explained the agency's aim to make the charity stand out as outstanding and innovative. He said: "The website now portrays Breakthrough's objectives and priorities and works as a key strategic tool. We're thrilled that the insight gleaned from our research has also had organisation-wide strategic impact."