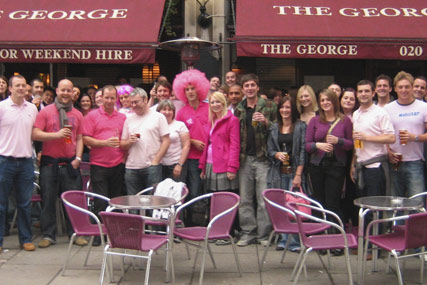 The charity currently works with a number of agencies, including The Good Agency and Rapier, across its TV, digital and direct marketing accounts, but is now understood to be keen to find an agency to oversee all of its marketing communications.
Breast Cancer Campaign has held initial meetings with a number of integrated ad­vertising agencies and is set to hold pitches for the business next month.
The charity is said to want to launch an ad campaign that helps differentiate it from the other breast cancer charities, which include Breakthrough Breast Cancer and Action Breast Cancer.
The Good Agency recently launched an integrated campaign that focused on how breast cancer can affect not only the lives of sufferers but also their families and friends.
The ad featured images of breast cancer sufferers, accompanied by the line: "My breast cancer doesn't just affect me."
It is thought that new campaigns will place a greater emphasis on some of the annual fundraising initiatives that Breast Cancer Campaign runs, including the "wear it pink" event that asks sup­porters to wear any pink item on a designated day each October and then donate £2 to the charity.