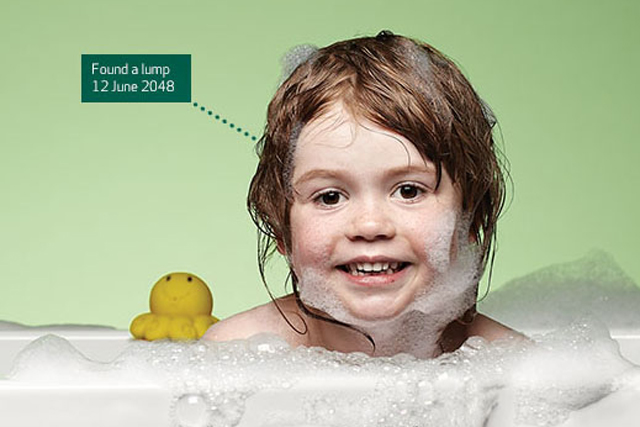 Coinciding with October's Breast Cancer Awareness Month, the ads feature a young girl with a date bubble over her head, which reads, "Found a lump: 12 June 2048" and carries the headline, "Help us find the cure. Before she finds the cancer" with a request for a £3 text donation.
The ads are part of the Help us Find the Cures campaign, created by agency Sideshow, which also includes a 20 second film that will be screened on cross track projections at 30 tube stations around London from 21 October.
John Ayling & Associates bought the Train Card Panel advertising media and Carat secured the London Underground sites for the cross track projections.
Tony Hill, director at Sideshow, said: "We considered the implication of future generations affected by this disease and decided to focus on this as the emotive trigger for the campaign. 'Help us find the cure. Before she finds the cancer.' is a simple, compelling message."
The charity has also launched a new website and Facebook page as part of a refreshed brand identity, developed by Vincent Design and copywriter Cherry Bezencenet.