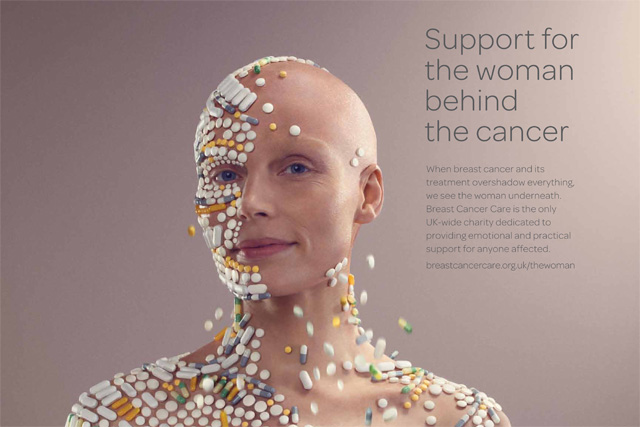 The charity will launch a trial campaign next week, pledging to support 'the woman behind the cancer'. The ads show a confident woman with a mastectomy scar, no hair or clothes, covered in pills.
Breast Cancer Care hopes to achieve greater cut-through with the more hard-hitting approach, having struggled for brand awareness against Macmillan Cancer Support and Cancer Research UK.
Jane Heath, head of communications and marketing at Breast Cancer Care, said consumers 'want to see something different and more realistic'.
The results of the trial campaign will be reviewed in the autumn.
The campaign has been developed by M&C Saatchi and The Mill on a pro-bono basis.