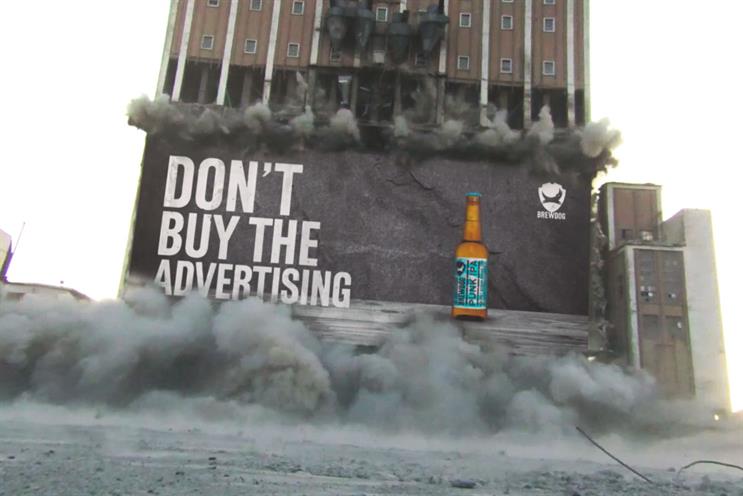 The brand is encouraging people to go to their local BrewDog bar to try its flagship beer and believes the experience will convert them into Punk IPA fans.
The activation is supported with statements including "Don't buy the advertising" and "Don't believe the hype" in work created by ad agency Isobel, which is running through social, digital, press and outdoor channels.
Consumers will need to register for a free beer on BrewDog's site and redeem it in one of its 50 bars across the UK.
James Watt, BrewDog's co-founder, said: "We're in the midst of what will be a seismic change in beer drinking habits in the UK. The rise of IPA shows no signs of slowing down. This is a welcome sign that more people are open to beer that is full of flavour and character, and not just insipid, artificially flavoured offerings or faux-craft fraudsters.
"The millions of people around the UK who call Punk IPA their favourite beer cannot be wrong, that's why we're certain a million more will join them after experiencing their first pint of Punk."