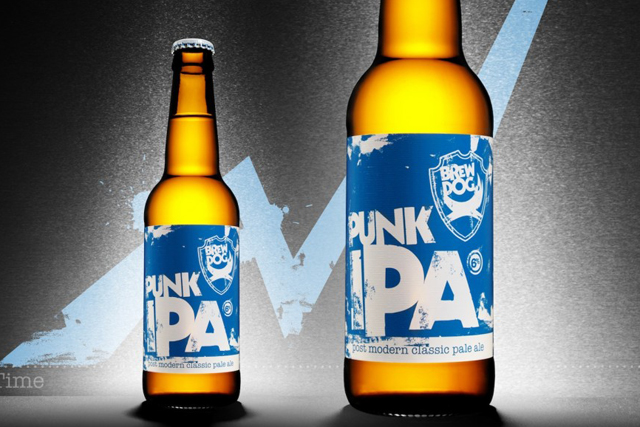 The publicity-hungry brand's founders, James Watt and Martin Dickie, were among the presenters of the eight-part Channel 4 series Food Unwrapped last year.
They view the creation of the US programme, which has the working title BrewDogs, as a key part of marketing the brand to consumers across the Atlantic. 'Why pay for advertising when you can host a TV show about beer?' added Watt.
The six-year old company, which has a turnover of £20m, has made its name through PR stunts and a series of controversial limited-edition lines, such as its 'End of History' ale - a 55% ABV beer sold in a bottle encased in a stuffed dead squirrel, stoat or hare.
Watt said BrewDog could not compete with the marketing muscle of the big brewers and had no plans to invest in traditional advertising.
'I would rather take my money and set fire to it,' he added. 'It's the antithesis of everything we stand for and everything we believe in. It's a medium that is shallow, it's fake and we want nothing to do with it.'
Watt also took a swipe at brewer Molson Coors' now-defunct female-focused beer Animée for being inauthentic, claiming that it 'managed to patronise women and bastardise the hell out of beer'.
'I take a lot of solace that it's been pulled off the market after just one year,' he said. 'No soul, no integrity, no passion - just a complete corruption thought up by an idiot in the marketing department. It's a microcosm of everything bad about beer in the UK.'
Molson Coors was unavailable for comment