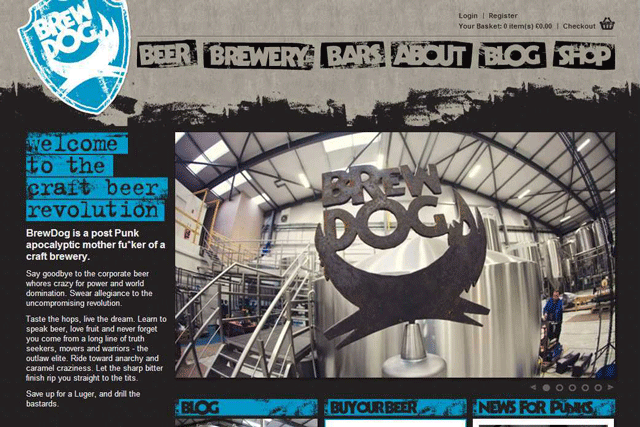 The publicity hungry Scottish brewer's website stated: "BrewDog is a post Punk apocalyptic mother fu*ker of a craft brewery. Say goodbye to the corporate beer whores crazy for power and world domination ... Ride toward anarchy and caramel craziness. Let the sharp bitter finish rip you straight to the tits. Save up for a Luger, and drill the bastards."
The ASA received one complaint about the site challenging whether the language was likely to cause serious offence. The ad watchdog upheld the complaint, noting that despite the use of the asterisk in "mother fu*ker", its inclusion did not obscure the intended meaning.
"It was still clear that it represented a swear word, one generally regarded as highly offensive and unlikely to be acceptable in marketing communications," said the regulator.
According to the ASA, the other language used on the site was "also likely to cause serious offence to some people". Therefore, it was in breach of the CAP code on social responsibility and harm and offence.
The ASA ruled that the site could not appear in its current form and warned BrewDog to avoid causing offence in the future.
While BrewDog has removed the claim from its website, the ASA said the brewer "did not provide a substantive response to our enquiries".
This is not the first run-in BrewDog has had with marketing regulators. Four years ago, the brewer traded blows with the Portman Group over its "Speedball" ale. The Portman Group claimed that the name had associations with illegal drugs, a charge that was strongly rejected by BrewDog.
(Click image to enlarge)