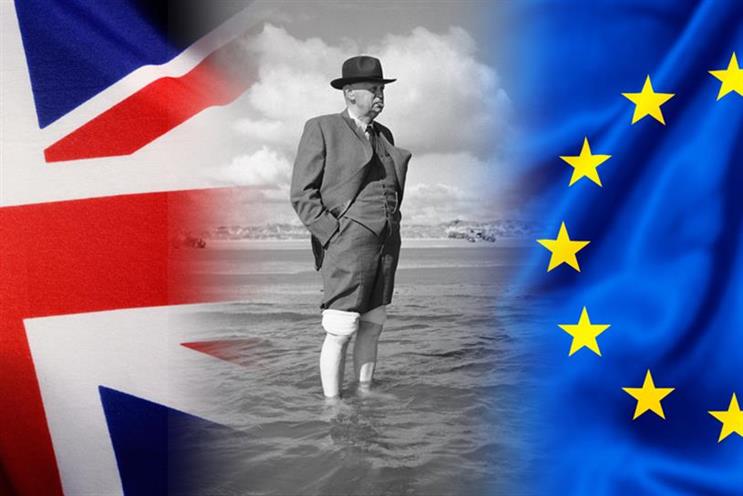 UK is losing its soft power
The ultra-importance of the UK will be diminishing, especially for Chinese millennials. In a post-UK Europe, the English language may not be a dominant European language anymore; Brexit may very well create a French-German-Spanish speaking Europe.
UK is not as meaningful as before if it's apart from the E.U as it does not provide a gateway to the rest of Europe. It's a new reality. So Chinese milennials who already have strong cultural interest in other parts of Europe may not see the UK as a conduit to communicate with the rest of Europe.
The cultural power of the UK may also drop off quite significantly. Chinese millennials on Weibo social media are already noticing a lot of the racist attacks on Middle-Eastern and Polish communities in certain parts of London and commenting about this newly-surfaced anti-foreigner mentality. For them, this makes the UK a far less probable place as a study and immigration destination.
If you think of key British brands like Burberry, Marks & Spencer and Clarks all leveraging on British culture to be seen as aspirational brands for the Chinese, this image too will fall.
The UK is losing its soft power, big time.
-Jerry Clode, head of digital and social insight at Resonance China, based in Shanghai
Brexit stalls European patent power
Brexit actually makes China a better venue in which to enforce patents. Had there been no Brexit, the unified patent court and a single European patent system would have been assembled relatively quickly, but now will be postponed for a long time--possibly forever.
Without these, some companies will continue to file patents in Germany, but Germany is not a big enough market to create business leverage. China, on the other hand, is not only a huge sales market, but is the largest manufacturing market in the world. Chinese patent law allows the winning party to obtain an injunction not only on sales in China but also exports from China.
This potentially shut offs supply of a product on a worldwide basis. For instance, if somebody gets an injunction against Apple, because the iPhone is made in China, the entire supply chain to the rest of the world can be cut off.
Europe used to compete against China as the top place to file for patent enforcement. Now, China may be the number one place to file patents in future. Furthermore, intellectual property enforcement has gotten much better in China over the last five years, contrary to old beliefs, as. the country set up dedicated intellectual-property courts in Beijing, Shanghai, and Guangzhou.
It is ironic that at a time when the United States, my home country, is destroying patent rights, China is building them up and creating an innovation-based economy.
-Erick Robinson, chief patent counsel for Asia Pacific at Rouse, based in Beijing
Brexit could open up new opportunities for India
"I do not see any mid or long term impact of Brexit as far as India is concerned. Meanwhile, there may be some tumult in the short term due to a depressed business sentiment. This is because it may be a period of uncertainty and businesses abhor uncertainty, thereby impacting sentiment and advertising is directly influenced and often suffers when sentiment weakens. However, I don't expect this phase to last long. In fact, in the longer run, with the UK being free to strike its own trade deals with Asian markets, newer opportunities could open up for us in India. Probably a more immediate concern for India, far greater than Brexit, is the monsoon. After 2 years of poor rains, we need a good monsoon to trigger rural consumption. Since India is more of a domestic consumption story, a good monsoon will more than offset any volatility in sentiment caused by Brexit."
-Ashish Bhasin, chairman and CEO, Dentsu Aegis Network, South Asia
The view from Campaign Asia
Of course, Brexit might be the symptom of more to come in Europe (Italeave, Grexout, Swedone, Czechout, Oustria, Finish, Latervia, Byegium, Departugal and so forth) and might trigger cautious trading pauses from China in the short term.
But take note, China has recently shifted to cultivating ties with individual European countries pre-Brexit – a subtle but important change in both the diplomatic and business realms.
From the adland perspective, we see little impact filtering through to China's adland (or even Asia), except that economic instability will lead to budget changes for brands rooted in GBP as an operational currency.
On the surface, some British brands may cut marketing investment if they feel that the overall climate is deteriorating. However, big conglomerates like dual-listed Unilever (in Amsterdam and London) has a majority of its business outside the UK, so that serves as a currency hedge against volatility.
What's certain is, on the consumer front, the devalued GBP will feed purchases of British products online. In the past, we have noticed exceptional elasticity in Chinese cross-border e-commerce volume, particularly during periods of currency fluctuations.
WPP's Martin Sorrell entered the Brexit discussion with such a pro-stay attitude as he saw risks at least for the big 4A agencies. While it is true that multi-national brands generally are scaling back in slow-growth markets like Europe which will only get even weaker post-Brexit, in China they are expanding their capacity to offset Europe's weakness. Otherwise there will be no top-line growth to report to stakeholders.
Most of the current commentaries on Brexit are fundamentally focusing on its macroeconomic and political impact, as well as generic destabilisation of the UK/EU business environments affecting FDI and capital flow. But, advertising, as a service business, is not so capital-intensive but more consumer-orientated, and certainly is the case in China with its burgeoning middle class fueling consumption. I doubt that Sorrell, who calls himself a "violent Chinese bull" will change his mind about China.
-Jenny Chan, Campaign Asia-Pacific