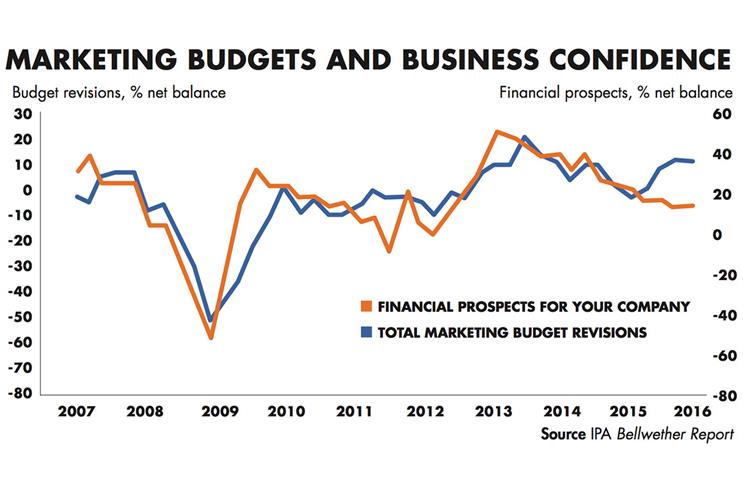 The report coincides with Theresa May's confirmation this week that the UK will leave the single market.
The economic situation will hurt consumer confidence, Dominic Grounsell, global marketing director at Travelex, admitted: "Especially when it comes to travel – people are more cautious."
Grounsell said that, for businesses, "the most important thing is to have clarity". He added that Travelex would "undoubtedly" see challenges in some markets but growth opportunities elsewhere.
Andy Nairn, founding partner at Lucky Generals, said the current economic situation could be compared to a recession because of similarities in the effects on business and consumer confidence. He said: "Some companies are going to go with the rollercoaster, but all the research shows that companies that increase their spend in recessions do well after."
In contrast, another agency chief argued that "all the conditions are set for quite a long run of good news", pointing to the UK's high employment and low inflation.
According to the Bellwether Report, adspend will fall 0.7% in 2017. It will then grow by the same percentage next year before rising more substantially in the following two years.
Asked how Brexit would affect their businesses, marketing leaders including Britvic chief marketing officer Matt Barwell and Molson Coors marketing director Martin Coyle told Campaign that the weaker pound would increase some costs.
Barwell said: "The trading environment's not going to get any easier, but I don't think fundamentally it [Brexit] changes the strategy."