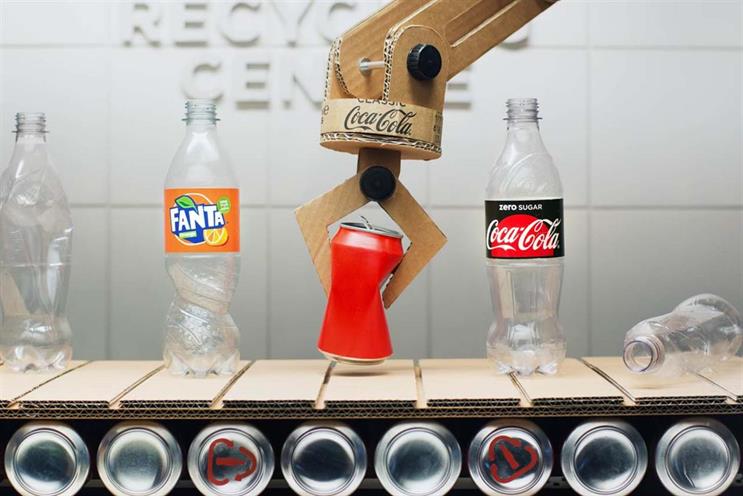 Stockpiling ahead of the UK's exit from the European Union has helped Coca-Cola increase revenue over the first three months of the year.
The soft-drinks company reported a 5% year-on-year rise in revenue to $8bn (£6.2bn), with Coke noting that this growth was primarily down to "bottler inventory build" to manage the uncertainty around Brexit.
A spokesman for Coke explained that European bottlers "increased their purchases of concentrate from The Coca-Cola Company", boosting revenue for the company. However, this increase is expected to reverse in the fourth quarter.
In EMEA, organic revenue grew 14% year on year and revenue was also up 5%.
Coke's chief executive, James Quincey, added that the growth has also been driven by sales of sparkling soft drinks. This segment grew 1%, with "strong global performance in brand Coca-Cola through growth in original Coca-Cola and continued double-digit growth of Coca-Cola Zero Sugar".
The brand also announced plans to release Costa ready-to-drink products in the next few months in markets where the coffee shop chain is known – it launched in the UK in 1971. Coke has spent the first quarter of the year bedding in Costa after it completed the acquisition on 3 January. The chain was previously owned by Whitbread.
There are also plans to launch a Coke coffee variant after a period of testing in Asia that targets the "mid-afternoon slump". Coke wants to launch this in 25 markets but did not specify which countries.
During a call with investors today, Quincey explained that Coke is seeing an opportunity for innovation in products that are "at the blurring edge of the categories – the opportunity to have Coke and coffee is at that junction".
Another example of this is Coca-Cola Energy, which launched in Europe this month. Quincey said: "We see a space where the energy category can grow and we are going to experiment and see how it works and refine the proposition and help complement the other brands that sell successfully in this category."
He concluded that the business had a "solid start to the year and capitalised on our momentum from 2018".