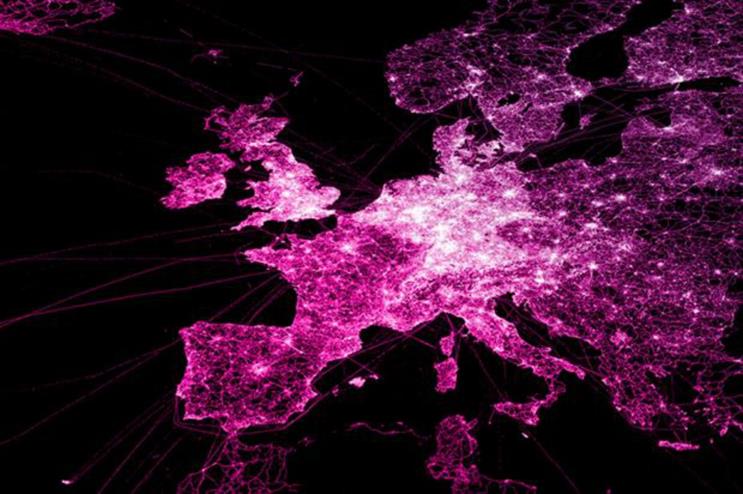 The good news is that brands still seem to want to put their marketing money into experiential and brand experiences, despite concern about the Brexit results. Lou Garrod, deputy MD at Sense, says that there was "clear concern" around the referendum results, with one of its clients in the FMCG sector predicting that marketing budgets would take a hit due to the increased cost of ingredients imported from overseas.
"In spite of this clients are still showing a clear commitment to spend, " he says. "In fact, early indications are that the majority of our clients, across all sectors, are continuing to plan to invest in experiential marketing in 2017. Those in the communications and tech sectors are looking the healthiest." He believes that as consumers feel unsettled, experiential will be an important marketing channel for brands.
Being nimble
Garrod adds that with things still very uncertain at the moment, being nimble and flexible is going to be crucial for agencies over the coming years as they wait to see what the real impact of Brexit is going to be.
Avantgarde managing director, Stuart Bradbury agrees that business seems to be strong despite the Brexit vote.
He said: "Some of our clients naturally put the brakes on project plans over the summer but now, in contrast, these last few months have seen an upturn in business,with decision-making processes speeded up and pitch processes working more efficiently."
Note of caution
Despite the positive outlook Bradbury raises a note of caution. "As the future implications for Brexit still remain uncertain I expect to see a reticence amongst brand owners to plan for the longer term and commit to activity beyond 2017," he predicts.
Whilst premium luxury brands and those in the FMCG sector are resistant to fluctuations in the economy, the knock on effects of increased production and distribution costs may hit some marketing budgets, he admits.
"What's for sure is that we will continue to work very closely with our other European colleagues on pitches and pan European delivery."
Damian Clarke, founder and CEO at Undercurrent has also found little immediate impact of the Brexit vote.
"Employment rates are up and shoppers are still spending which has meant our clients are as happy as ever to invest in their brand experience programmes," he says. "In fact, telling brand stories in a genuine and relevant way is becoming increasingly important in an uncertain economic and political climate."
He raises concerns about hopes resting on consumer spending bolstering the strength of the economy. "It is a very serious prospect that the economy will falter, and with sterling tumbling against the Euro andUS dollar in the wake of the result, there are of course several negative implications for agencies and brands alike."
Patric Hammond, co-founder of Hot Pickle has a similar view on the currency issue. He said it is the main immediate issue faced by the agency as it works globally.
"At the moment we have active projects in three currencies (GBP, EUR, USD), so managing currency risk has become an important part of our business, " he said. "Beyond currency, we have not felt any immediate impact on our wider business. Longer term the, general unease and uncertainty may affect some of our clients, which of course could eventually filter through to us and the wider industry in the UK."
Brand experience industry remains strong
Claudia Stephenson, VP, business development at FreemanXP in EMEA says the brand experience industry remains "as strong as ever", with the agency not seeing any slow down in business over the past four months.
"More and more, marketers are coming to realise the power of live events, and they are subsequently choosing to allocate a large chunk of their budget to brand experiences, so that they can engage in genuine two-way conversations with their increasingly active audiences," she says. "I don't see the brand experience industry slowing down anytime soon – in fact I predict it will continue to grow, prosper and evolve, especially as new event measurement tactics come to the fore."
More: Blog: How might a Brexit affect the events industry?
Bellwether reaction: Industry remains optimistic despite Brexit uncertainty