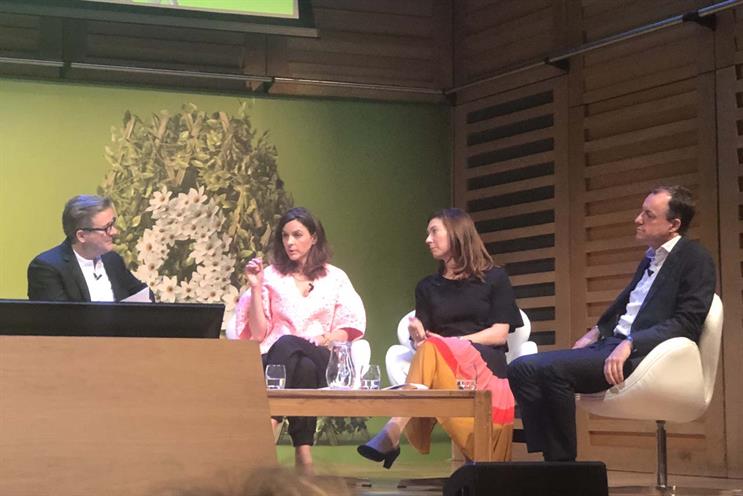 Chairing the panel at Lead 2017, Advertising Association chairman and founding partner of Adam & Eve/DDB, James Murphy, spelled out the crux of the challenge for many businesses – the amount of unknowns that remain.
"No one has bailed out like we're about to before," he said. "We don't know what the impact will be because the government won't share their impact statements."
He added that while there were other huge issues facing the industry – such as brand safety, and the regulation of food and gambling advertising – these were "things we can influence", whereas "if we're not careful, Brexit is something that will happen to us from the outside."
Diversity of views
Alex Mahon, chief executive of Channel 4, said the referendum had exposed "huge rifts" in Britain, such as between social groups, generations and regions – which had implications for the role of public service broadcasters.
"We're like a prism through which people reflect on the nation," Mahon said. "Our job is to represent diversity. Historically, we've tended to think of that in terms of things like ethnicity and sexuality – now we have to think of it in terms of diversity of views."
Mahon argued that the changing relationship between the UK, the EU and the rest of the world, at the same time that Netflix, Amazon and others were changing the media landscape, made Channel 4's contribution more vital than ever.
"Their mission is entirely different to ours," she said. "It's global, to appeal to as may people as possible." Netflix would never produce a show like Educating Greater Manchester, she said, because of the difficulty of making it appeal to audiences in other parts of the world.
"If we continue with a world where only the biggest things are funded, that kind of talent will totally disappear," she added.
But she added that after a harsh 2017 for broadcasters, the ad market seemed to be picking up: "People are turning to TV as the most effective way to reach audiences in this tough environment."
Innovation, creativity and speed
Lindsay Pattison, chief transformation officer for WPP and Group M, discussed the impact of Brexit on staffing at the world's biggest advertising company.
While 7% of the UK labour force were EU nationals, she said, 15% of WPP's 17,000 UK staff were from the other 27 members states – and in some of its high-tech focused agencies, this figure was up to 30%.
Keeping access to this international workforce had to be a priority, Pattison said: "We all know diversity is good for business – specifically its very good for our business. We need that innovation, creativity and speed more than ever. And at a more prosaic level we work with global companies, and need people who speak different languages."
Pattison called on business to be mroe proactive in protecting their employees, citing data that said more than half (52%) of non-British workers in the UK had had either insufficient communication from their employer about Brexit, or none at all.
Social malaise
In contrast, James Wildman, chief executive at Hearst UK, said Brexit was not especially disruptive to the publisher in terms of people, but did point to one less obvious consequence of the vote: "Our second biggest cost, after people, is paper." Producing magazines had become more expensive, he said, because 70% of the paper used by Hearst was imported from other EU countries.
He also pointed to the general impact on the image of the UK: "Our ad industry is a extraordinary advert for Britain, but the same probably can't be said for Brexit itself. Brexit has contributed significantly to this anxiety currently felt by society at large."
Pattison agreed, saying: "I don't think anyone is patting us on the back and saying well done for doing it."