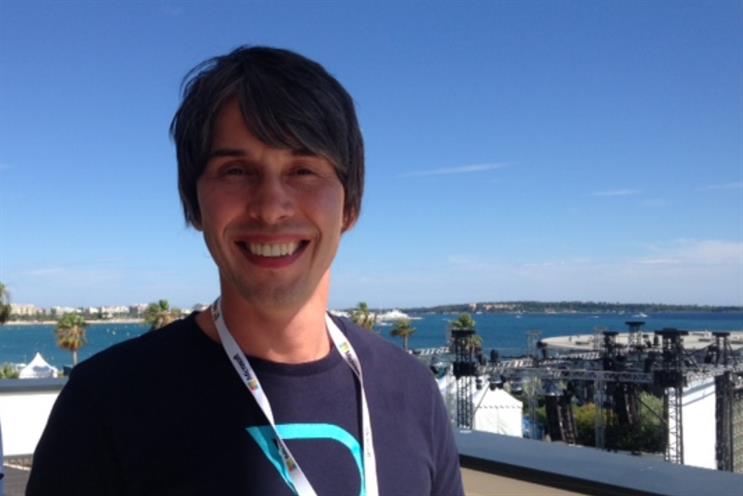 Speaking to Campaign at the Cannes Lions International Festival of Creativity yesterday (23 June), Cox said he could "draw interesting parallels about the way science uses datasets and advertisers can".
While acknowledging there are different ways of accessing success in advertising, he said once you have set the right framework, the creative process and the success of the campaign could always be improved by using data.
He said: "Data is never bad. It's never restrictive. You're asking about a framework within which you can operate. Your theory is wrong if it conflicts with that data, it's very simple."
Responding to the suggestion that clients and agencies often complain about having more data than they know what to do with, and that it can become a burden that saps time and resource, Cox defended his case.
He said: "If you just throw mud at the wall is that a more effective strategy because you will get it right occasionally?"
"You might not be able to interpret a dataset you get, but I don't see how a dataset can be a negative," he said. "It's just knowledge, and the more knowledge you have the better it is.
"In advertising, whether the aim is to enhance the reputation of your client or sell more products, you know what it is you are trying to do, therefore gathering data seems to me to be always good. I cannot conceive of any reason of knowing more about something makes it worse."
Also present, Sean Healy, global head of communications planning at ZenithOtimedia, said: "I think the point there is about setting up a simple framework whether it's to understand what you're going to do, or to judge the impact of something you did do."
Professor Cox admitted he finds many ads annoying, but noted he welcomed them when he wanted to buy something, "which must be the point of targeted advertising".
Expanding his wider defence of data as a force for good, even in the most extreme circumstances, Cox said: "I strongly believe that the more our civilisation as a whole respects data, respects measurements, respects the modelling of that data, then the more likely we are to prosper.
"It seems like an obvious thing to say but I think it needs saying and it's true. The opposite means we're trying to argue that the less knowledge we have then the better we'd be, and I can't really support that argument.
"The acquisition of knowledge will always be better than not acquiring knowledge.
"It's true that you can misuse knowledge. The discovery of the atom nucleus, for example, which led to nuclear power but also nuclear weapons. You could argue that that knowledge would be better if we hadn't discovered it.
"Well, if we hadn't discovered how atoms work then you wouldn't be able to use mobile phones, because we need to know how atoms work and theory of quantum mechanics in order to build transitors and silicon chips etc.
"So, knowledge itself can generate actions in the human race which can be positive or negative, but I would still argue that the acquisition of that knowledge and understanding more about nature is undeniably a positive thing to do, otherwise we'd still be living in caves... Data is the ultimate arbiter, it's a very simple argument actually."