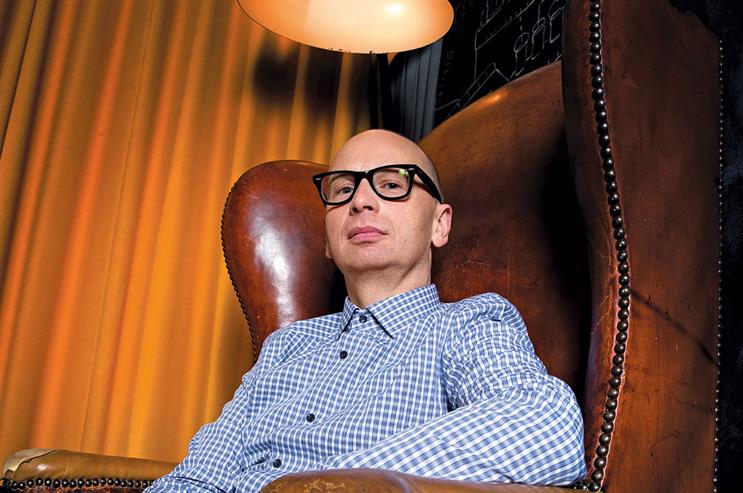 It's the final shoot day and Sarah, the brand director, is nervous. The agency's TV script is written around a classic song with adapted lyrics. It researched well and the re-record sounds amazing.
Sarah checks again: "Are we OK on the song?" Seb, the account man, replies confidently: "We're good. Just finalising the deal now." Sarah e-mails the media agency: "Let's take those TV slots from week 37."
Two weeks pass. It's 7.30pm. Sarah and Seb are in a post suite. The film's delivery deadline is the next day. This campaign is crucial as the chief executive needs a big win to keep Wall Street happy. The share price is sliding – this product launch could reverse that.
As Sarah nibbles sushi, Seb pops out to take a call. When he returns, his face is pale. Sarah is worried. "We may have a problem with the song," Seb stutters. "The songwriter died years ago but he has three daughters who control his estate. The publisher told our producer it would be fine, but now one daughter won't approve the changed lyrics. Seems we missed the 'subject to writer approval' small print in the agreed quote."
Another week passes. Sarah is standing in the chief executive's office. She's trying to explain why the $30 million of committed TV media has no spot to run in it.
It is said that "the devil has all the best tunes". You will, indeed, go to hell if you don't license them properly
The names have been changed, but this is a true story. Sarah was dismissed. The chief executive fired the agency, whose billings dropped 10 per cent, so it fired Seb and ten colleagues. All because the daughter of a dead songwriter didn't like a lyric change.
It is said that "the devil has all the best tunes". You will, indeed, go to hell if you don't license them properly.
So, what's the moral here?
This is a tale of two worlds that often misunderstand one another. There's a cultural gap between brands and agencies on one side and music rights owners on the other. This divide causes frustration, with real-life consequences when mistakes are made.
Tom Foster, the head of film and TV licensing at Universal Music Publishing, says: "The biggest issues we have are unrealistic deadlines and not seeing things from the artist's perspective. We work with creative people who put their heart and soul into their craft and want to make sure their music sits with the right brand and creative execution."
So, for an agency, a lyric change (or "parody") might seem a minor detail. For the songwriter and their publisher, it's a big deal.
But not all requests are considered on creative merits. David McGinnis, the head of Mute Song, says: "The principle reason for licensing music in advertising is money. There might be promotional value in some advertisements, but there's always value to an artist in money. Money makes the music possible."
As a brand or agency, you are engaging with rights owners that protect their talent's artistic and financial interests. For you, the music needs to fit the campaign. For them, the campaign needs to fit the music – and pay properly. So there's a need to find a balance, which requires empathy and mutual respect. A genuine wish to do the right thing.
Music rights owners expect brands and agencies to follow correct licensing procedures, be consistent about usage requirements, respect their artists, allow sufficient time and show humility.
Brands and agencies expect music rights owners to be professional service providers, be responsive and flexible, simplify complex procedures and also show humility.
Some music rights owners have become brands themselves and are therefore more protective about whom they provide music to and why
There is often a "don't you know who we are?!" attitude on both sides, especially when global brands square up to major music companies. Consequently, Resilient's role often feels like arbitration even though we're acting for the buyer. Everyone wants the deal done but that usually means compromise on both sides. We encourage a meeting of minds, moving from entrenched positions.
Simon Kearney, the executive producer at Gravity Road, says: "It's not just one brand licensing a track. Some music rights owners have become brands themselves and are therefore more protective about whom they provide music to and why."
Attitude extends to variable licence fees as music is not commoditised. Steve Waring, the chief financial officer at 101, explains: "It's a source of revenue for them [licensors] with very little cost." Brands and agencies therefore expect good service during negotiations to reflect the low cost associated with granting a licence.
Remember: music clearance is black and white. There's no grey. The music you want can't be used without full written clearance from the rights owner. Do the right thing, be open-minded and everyone wins.
For us, success is when both our client and rights owners come away happy and are willing to do it again. Now that's a bridge worth crossing.

What can all parties learn?
Listen more than talk.
Consider problems from the other side.
Seek long-lasting relationships, not short-term transactions.
Win-win now means win-win on the next deal.

Finally, some practical tips
Only present music to clients if you have pre-checked availability and cost.
Don't assume that approval will be granted, so have back-up track options.
Be extra-diligent on scripts written around a song.
Start early.
---
Richard Kirstein is the founding partner at Resilient Music