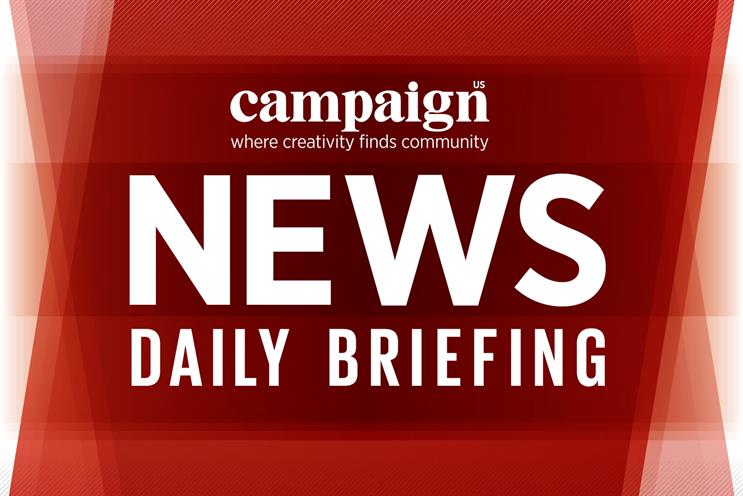 From the Campaign family:
New gadgets at CES Asia. (Campaign Asia-Pacific) Dentsu Aegis Network (DAN) was one of two media agencies exhibiting marketable innovations at the inaugural CES Asia show that wrapped up Tuesday after a three-day run. Campaign Asia-Pacific's Jenny Chan got a look at some technologies that might be of interest to marketers in this exclusive video report.
R/GA, Dare win Nike soccer brief. (Campaign UK) Nike has appointed R/GA London as the retained digital agency for its European soccer account and picked Dare to handle projects. R/GA London and Dare won the business after a competitive pitch that was held in Amsterdam earlier this year and included AKQA, the incumbent. AKQA has held the account since 2007 and still works with Nike on other parts of its business.
Consumers trust YouTube videos best. (Marketing) In the 10 years since it was founded, YouTube has become the go-to consumer source for 16- to 45-year-olds, research has found. Nearly half (42.4%) of 500 UK respondents in a OnePoll survey said they trusted YouTube over any other source when it came to looking for products or services. An overwhelming 89% said they were more likely to buy a product after seeing a good review on YouTube.
Never mind Millennials; here's Gen Z. (Marketing) Gen Z are progressive, socially conscious and unlike their older peers, they're far from rebels: instead they're conformists, according to a report published earlier week by J. Walter Thompson Intelligence's innovation and futurism division. Marketers need to begin to understand and get to grips with who exactly Gen Z are. The group, born between the mid-1990s to the early 2000s has a lot of pull — in the US alone they have $44 billion in annual purchasing power.
Around the web:
Digital advertising surges in April. (Advertising Specialty Institute) A new report from research firm Standard Media Index shows that digital advertising is far outpacing other forms of media in companies' marketing mix these days. In fact, total digital advertising bookings – including online, mobile and in apps – increased by 21% in April. The growth in digital was driven mostly by increases of ads sold on social media networks (70% growth), online video (44% growth), and online radio (32%).
Advertising on iPhone more profitable than Android. (BGR) Even though Google owns the Android OS, the iPhone is responsible for 75% of Google's mobile-based revenue, leaving Android with a surprisingly low and disproportionate 25% share. This is especially jarring given that Android routinely trounces the iPhone when it comes to overall marketshare. Fleshing out the numbers a bit, iOS devices in 2014 generated nearly $9 billion in revenue for Google while Android, its own mobile OS, generated just under $3 billion. These figures come from a Goldman Sachs analyst report recently referenced in The New York Times.
McDonald's to hide its monthly sales figures. (Slate) Every month, McDonald's announces how much sales have grown (or fallen) at restaurants open at least 13 months in its various market segments and across the globe. Lately, those figures have been dreadful. As of April, McDonald's global same-store sales had shrunk for 11 consecutive months while its U.S. numbers had either declined or stayed largely flat. But the McDonald's Misery Watch is about to become less frequent: The company is ending its monthly reporting practice, which it began in 2003. According to Bloomberg, the company plans to stop reporting monthly same-store sales after June, when its second-quarter earnings are released.
Hitler ice cream invades India. (Uproxx) Adolf Hitler-brand ice cream cones are on sale in India, and predictably, people are really upset about it. Pictures of Hitler Ice Cream Cones, which prominently feature a picture of the Führer himself, have been making their way around the Internet. The label features either a picture of scowling Adolf Hitler in his military regalia or an almost comical illustration of Hitler in a red bow tie and top hat, which has a large red swastika on top.
An ice cream cone named after Hitler is available in India http://t.co/jOgoXFmVQE pic.twitter.com/rTs5y296CX

— Daily Mail Online (@MailOnline) May 26, 2015