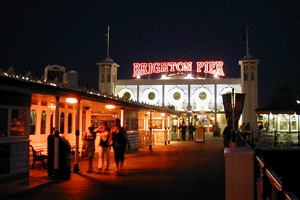 The contract has been awarded on a 'four events' basis, to commence in 2010 and run to 2013 or 2014, pending a decision on whether it will take place in 2012.
"As a resident and business owner in Hove, I am delighted that we can influence and upgrade the event to focus on maximising the value to both the Brighton and Hove economy and the Lesbian, Gay, Bisexual and Transgender (LGBT) community locally and across the UK," Fisher Productions CEO Graham Beswick.
"Support from residents and business owners in the past has been outstanding. Fisher Productions intends to make an event that also stands out."
The gay festival attracts thousands each year to enjoy cabaret, music and a carnival parade.
To leave a comment register and let us know your thoughts.