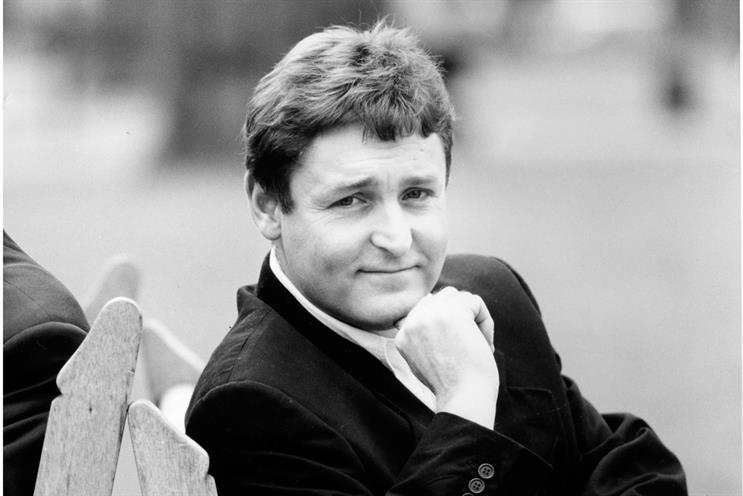 It has been said that you can tell the stage of a man's life by how often he's expected to wear a suit. Fairly regularly in his twenties and thirties to attend his own wedding and those of his friends. Then there's a brief respite. Then the funerals start.
I must be in that second stage because I was wearing a suit a few weeks ago for the funeral of an old (though, at 59, not that old) colleague called David Rossiter. He was an exceptionally good copywriter whose award-winning work enhanced the reputations of DDB, Abbott Mead Vickers BBDO and JWT.
As a despatch boy at AMV, I had dreams of becoming a copywriter, and Rossiter helped make those dreams come true. Knowing that I had the visual flair of Blind Lemon Jefferson, he nudged me towards radio, a medium where such a handicap would not be such a handicap. For a copywriter, he said, in a phrase that has stayed with me forever, radio is "the purest form".
Rossiter was particularly good at it. His love of words enabled him, as the old cliché goes, to paint pictures with them. Before stumbling into advertising, he had, among other things, bummed around the country playing his guitar. What's more, he was as impressive on the keys of a piano as he was on the keys of a typewriter. But standing in that crowded chapel, listening to tales of a colourful life, I did wonder whether a genuinely creative person like him would be able to stumble into a creative department today.
Those departments always had a random selection process that threw up a varied cast of characters – people who'd done interesting things before a career in advertising. They could be failed playwrights, poets or pianists. They came from all walks of life and creative directors, usually of a similar ilk, were happy to give them a go. So Rossiter's unusual talent, unusual attitude and unusual route into advertising were not, in fact, unusual. He hadn't taken the conventional path into advertising because there was no such thing.
Now, of course, there is. Students, described by one creative director as "oven-ready", are released from art college, having been taught similar things. They often have similar portfolios, similar reels and similar websites. Rare is the student bold enough to call himself (and, let's face it, about 90 per cent are "hims") a "writer" or an "art director". No, he'll usually be just one nondescript half of a "creative team".
Rarer still are ideas that are more verbal than visual. But, then, most teams pair up at art college, so why would there be much evidence of writing talent? Trouble is, the rest of the world – through e-mail, Tweets and blogs – is increasingly engaging with the written word. So is it any wonder that the ad industry, still in thrall to the visual, is perhaps looking a bit dated?
It would be tempting to say there are no young writers coming through with the sort of talent Rossiter had. Tempting, but wrong. They're either not choosing, or not being chosen, to work in our industry. They're going elsewhere because creative departments only seem to recruit those who have "done advertising". This seems as silly as only recruiting account people who have done Media Studies. "Suits" are sought out from a variety of disciplines, they're bright, sassy and articulate – which could be why the business increasingly belongs to them.
Agencies need to cast the net a little wider and catch the best people. They may not have done conventional advertising courses, but isn't "conventional" the very opposite of "creative"? Surely the industry would benefit from searching beyond the "oven-ready" to find the organic, free-range talent. Writers capable of re-establishing the old maxim that "the ads are better than the programmes". When was the last time you heard anyone say that?
Creative departments thrive with people who have studied life rather than advertising. They may be disaffected English graduates or those trying to write screenplays, songs or stand-up. They might just be quirky people with a gift for the written word who may not have considered writing ads.
Rossiter was such a person, but the disappearance of talent like his is not necessarily the end of an era. If it makes agencies rediscover the importance of hiring good writers, it could be the beginning of a new one.
Paul Burke is a copywriter at Abbott Mead Vickers BBDO