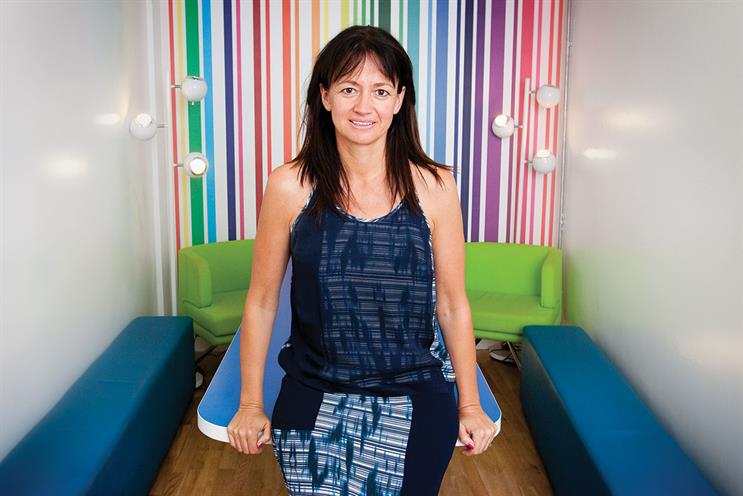 We might still be knee-deep in tinsel and last minute Secret Santa gift-buying, but for those of us running agencies, this season also heralds thought about what the next year holds in store.
It's been a landmark year for us at the7stars – we celebrated ten years as a media independent and were named media agency of the year by Media Week and Campaign – but it's also been a pretty seismic 12 months for the industry. Technology both gave and took away this year. Programmatic deals arguably hit critical mass, while the threat brought by ad-blocking software spelt headaches for many. We also saw publishers begin a process of defending their turf against the digital giants with the creation of a series of co-operatives. All this was set against the bubbling controversy over alleged kickbacks received by media agencies.
These issues will undoubtedly develop over the next 12 months, delivering us another year of dynamic change. Would we have it any other way? Here are my predictions for what will appear in our in-boxes and feeds during 2016…
Transparency
2015 has been the year that the spectre of kickbacks hit the industry hard, with the former MediaCom US chief executive Jon Mandel using a high profile speech in the spring to publicly assert the practice as widespread (in the US, at least). Many have said that this is an almost inevitable result of the dwindling fees on offer from clients. I see this issue from another angle.
We media agencies love to position ourselves as partners, not suppliers, to clients. So we need to embrace everything that goes with true partnership – principally a sense of honest collaboration. At the7stars we don't take on clients that we can't agree profitable terms with. My (optimistic) prediction is that 2016 will see more media agencies adopting similarly straightforward, sustainable relationships with their clients. What's not to like about all parties making reasonable profits in a way that is transparent and above board?
Adblokalypse
The panic over ad-blocking technology is in danger of tipping into some kind of Cold War-style mutually-assured destruction. IAB figures show that 18 per cent of UK consumers use software to block ads, and the stats from overseas show that this could rise substantially. With some publishers reacting to this by opting to block the blockers, this is only going to alienate audiences further.
I think that among these blunt strategies we will start to see some canny approaches – more publisher collaborations like The Pangaea Alliance will offer better integrated ad formats. I think we will also start to see a move away from the type of contextual online ads that target based on internet searches and have arguably fuelled users' interest in ad avoidance.
Rise of DADS (data and digital super partnerships)
Are you starting to detect a pattern in my predictions? Yes, 2016 is going to be all about business collaborations – whether with industry peers or with ad-tech suppliers. In recent months we have started to see some interesting tie-ups between broadcasters and ad-tech companies designed to capitalise on the audience data of the former and the cross-platform digital technology of the latter.
ITV signed up RadiumOne to help its advertisers target TV viewers online who like to share content about ITV shows; Sky signed up to a similar deal with Videology. Next year will see more deals designed to enhance advertisers' abilities to target consumers across platforms.
Passive tracking for insights
Despite the enormous growth in mobile advertising over the past few years it has still been the least-used media in value terms. This is crazy when you consider how attached, physically and emotionally, consumers are to their smartphones. But it's changing. eMarketer predicts that the value of UK mobile advertising will have passed print spend by the end of 2015. This investment will be boosted by the more widespread use of passive tracking technologies, which will transform what we know about consumers in real-time, without them being active online. Although the industry will have to embrace privacy concerns, if used appropriately this technology offers much potential.
Greater willingness to experiment
The UK economy is stronger than it has been for many years but the enduring recessionary code of caution means that budgets are unlikely to soar anytime soon. However, I do see opportunities for those of us willing to meet client expectations with flexibility and imagination. Now, as so much in our industry is in flux, is a good time for us to experiment with campaigns that inhabit all that is new and exciting in the technologies available to us and the consumers we want to attract.
Bring on the new year!