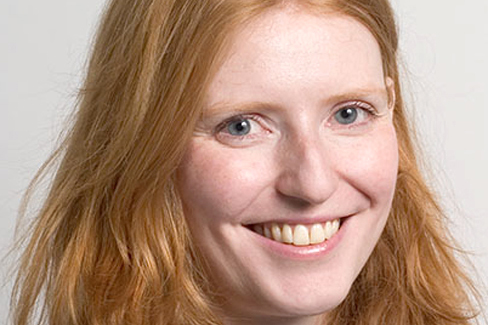 If you have small children, chances are you are going to be very thankful this Christmas for some precious peace that will come from your little darlings watching festive television or taking a trip to the cinema.
Yet you might even find yourself enjoying it as much as they do, as producers increasingly look to children's literature, both classic and modern, for inspiration.
Last year's Paddington set the bar high, both for quality and success, and this Christmas there are adaptations everywhere.
My childhood favourite, Michelle Magorian's Goodnight Mister Tom, has been turned into a play. My sons' favourite Stick Man (from the authors of The Gruffalo) has already been adapted into a stage show and is now going to be a Christmas Day television special on BBC One. A mini-series based on Fungus the Bogeyman is going to be on Sky1.
Everyone's favourite boy and his dog are also at your local cinema in Snoopy and Charlie Brown: The Peanuts Movie.
For the producer, a children's adaptation presents some different challenges from that of a regular adaptation of an adult book.
In some cases, the pictures will be just as important as the words. It would be unthinkable to have a Winnie the Pooh, for example, who didn't look like EH Shepard's drawings.
So producers need to acquire two sets of rights for the budget of one. And along with two sets of rights, can come two additional voices in the production process, making it vital to set contractual boundaries at the outset.
Michael Rose and Martin Pope are the managing directors of Magic Light Pictures, producers of The Gruffalo and several other successful television versions of the Julia Donaldson (written) and Axel Scheffler (illustrated) books, including the upcoming Stick Man.
They have built up trust with the authors thanks to their faithful adaptations of both words and visuals, saying, "It's important that the authors, the rights owners, us and our team are all going in the same direction and have the same hopes and realistic expectations."
Children are a tough audience. Any parent will know their child will not hesitate to correct them if they get a word wrong in a favourite book or try and skip a page because it's past their bed time.
So woe betide a producer who takes too many liberties with the source material.
Adaptors of children's books often have the opposite problem to the adaptor of an adult novel, having to expand the story rather than condense it. Or often the plot of the film will cut across several books from a series or use characters from one book in the story of another.
It's vital that the legal team is alive to this from the start so that all the necessary rights are acquired.
Another way in which children's adaptations can differ from the majority of adult adaptations is in ancillary rights – merchandising, master toy agreements, publishing tie-ins and live shows – which can be a key profit component for children's productions.
A successful children's book, especially a modern one, will already have merchandising deals in place that the producer will have to navigate in its own exploitation of ancillary rights.
A successful adaptation can build on these, working with authors and rights owners in building the brand as a whole.
Pope said: "We've been delighted to be able to work with the Forestry Commission to create free woodland Gruffalo trails… as well as, say, creating brilliant dress-up outfits."
My sons adore playing "snap" with The Gruffalo on the app that Magic Light Pictures played a key role in developing.
With any luck, you might even get a few more minutes' peace out of the app, the toy or even the original book this Christmas.
Laura Crowley is a lawyer in the entertainment and media group at the solicitors Reed Smith