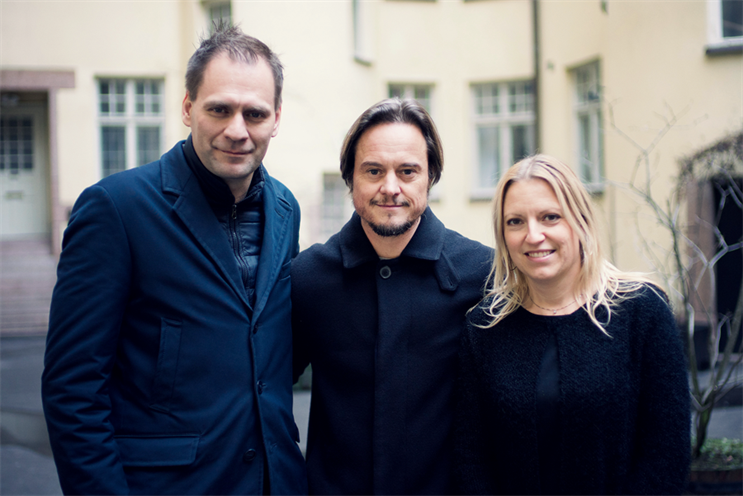 In an interview with Rolling Stone, Keith Richards compared the guitar to the art of weaving. "It's about more than one player," he said. "At our best, me and Ronnie make the Bayeux
Tapestry on stage." This is how Hasan & Partners Group feels about our way of working: we are great independently but, together, we are brilliant.
Insights are the foundation of what we do. It's easy to forget that customers – whether our clients or the audiences we make culture for – are human beings who expect to be clearly understood and properly served. When we broke away from Interpublic, Hasan & Partners Group realised that, in order to serve our clients better, we needed to adopt a nimble and holistic approach.
A total rethink on the implications of integration led us to establish the "one team" approach – a new model in which one account director and one creative director unlock the capability of the group. We don't work as different companies but as people coming together around a unique set of problems and customer needs.
Rather than engage different groups in the network based on their proximity to the client, we identify the most appropriate talent and expertise for the business problem the client wants us to solve.
Usually, Frankly Partners, our insights consultancy, will provide the core understanding behind the strategy, which is then transformed into media-neutral creative. The technology and digital elements are designed and executed by Perfect Fools, while Hasan Communications might deliver the PR campaign.
We recently delivered a virtual-reality ski simulator for DNA, a Finnish mobile network, that was created entirely in-house. Hasan & Partners came up with the idea, the platform was built by Perfect Fools and our production company, Raw & Land, produced the footage. It worked brilliantly and ensured consistency across the process.
Other creative we're proud of includes "epic Estonia", a campaign for the cruise company Tallink using the insight that people are increasingly booking their holidays based on what they have read about others' experiences. So, in lieu of celebrities or influencers, we offered 97 ordinary Swedes an outrageous VIP experience that would make them ambassadors for the country.
Then there is our Lemmy tribute. Shot as a TV commercial for the dairy giant Valio, what was to be a remake of a classic 20-year-old ad had to be radically rethought when the Motörhead legend passed away during post-production.
Produced in-house by Hasan Motion, our film received more than two million views within a week without any media spend. The "one team" approach crafted a carefully considered tribute that was globally well-received. It could have gone the wrong way, but insight vindicated the direction we took.
Another shift is that the industry now has to compete with management consultants. Increasingly, the problems we're asked to solve relate to fundamental business issues rather than purely creative campaigns.
For example, Frankly Partners has used client insights to deliver sales training and change management strategies. Perfect Fools has created digitally driven global business solutions for retail, consumer electronics and gaming clients.
Of course, there's overlap in terms of what each group company offers – in this day and age, when there's increased pressure to do more, better and faster, everyone overlaps.
It can be hard to tell whether something's branding, an ad or a PR piece. But as Richards pointed out, each of us individually has a unique skillset that allows us to be stronger together.
At a glance
Founded 1991

Principals Eka Ruola, chief executive and executive creative director, Hasan & Partners Group; Ami Hasan, chairman, Hasan & Partners and Perfect Fools; Jonas Bäckström, managing director, Hasan & Partners Stockholm; Ann Ystén, chief executive, Perfect Fools; Anna Lindequist, deputy chief executive, Perfect Fools; Anna-Riikka Hovi, managing director, Frankly Partners; Niko Waaralinna, chief executive, Raw & Land

Staff 153

Locations Helsinki, Stockholm, Amsterdam
Declaration of independence
What independence gives us Integrity, courage, passion.

The most important thing we have learned in the past year Integration is everything. We are now six companies in three countries: Finland, Sweden and the Netherlands. We make magic every day in individual units but, when we work together as one team, it's something even better. We can build truly unique combinations of skills around the client – and do it efficiently. It's actually quite simple: the better we know each other and the subcultures within the group, the better our work is.

The most cutting-edge tech we're using I don't need 100 words to answer this. It's simple: the human brain.