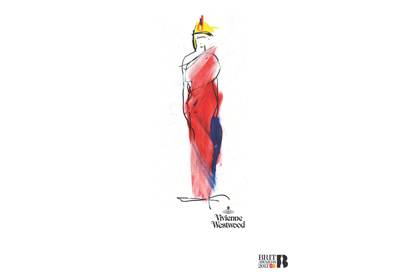 Next year's trophy will be designed by Vivienne Westwood, with a new British designer brought in to create the trophy each year thereafter.
The rebrand of the logo was handled by Music and marks the start of a new era for the awards ceremony as it moves to the O2 Arena.
Once again the Brits will be sponsored by Mastercard which has partnered the event since 1999. The financial services company renewed it association with the event last year until 2013.