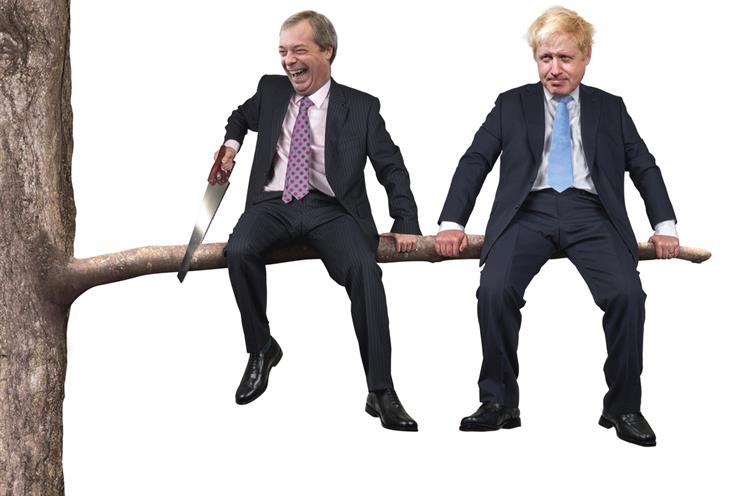 The poster features UKIP leader Nigel Farage and former London mayor and Conservative MP Boris Johnson sitting on a tree branch. Farage, who is closer to the tree trunk than Johnson, is sawing off the branch they are both sitting on.
The ad is attempting to portray Farage separating Britain from the rest of Europe with the help of Johnson. The idea is inspired from research that found undecided voters believe Farage puts himself ahead of the national interest.
On The Andrew Marr Show yesterday Farage said: "Even if sterling were to fall a few percentage points after Brexit, so what?"
The copywriter and global executive creative director was Simon Dicketts and deputy creative director Bill Gallacher was the art director. Jeremy Sinclair is the creative partner at M&C Saatchi plc and Justin Tindall is the chief creative officer at M&C Saatchi London.
The client at Britain Stronger in Europe was executive campaign director Will Straw.
Tom Firth, managing director at M&C Saatchi, said: "Farage's performance on The Andrew Marr Show, and in particular his dismissal of the economic consequence of 'leave' is further evidence of his zeal for leaving the EU at any cost.
"This poster is designed to remind people of his recklessness and Boris Johnson's complicity as we enter the last ten days before the referendum."
Adam & Eve/DDB created an ad for Britain Stronger In Europe last week, which was displayed on an ad van at an event featuring the Labour MPs Yvette Cooper and Tom Watson.