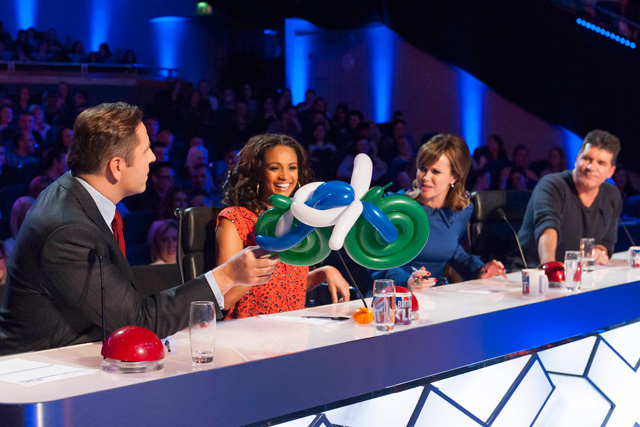 According to unofficial overnight figures, a combined peak of 12.3 million people watched the show across the standard and high-definition ITV and the ITV +1 channel, a 50% share of viewing.
Excluding the contribution of ITV +1, a peak of 11.9 million watched the show on ITV (SD and HD) at 8.35pm.
'Britain's Got Talent', which is sponsored by Morrisons, got an average audience of 10.54 million between 7.45pm and 8.45pm across ITV's SD and HD channels, the highest of any episode this series so far and 45.2% of the TV watching audience.
An additional 374,900 watched the show on ITV +1 giving the show a combined average of 10.9 million, a 46.8% share and more than one million viewers more than the same show last year.
Meanwhile, BBC talent show 'The Voice' could only manage an average of 7.37 million viewers between 8.30pm and 9.45pm, a 31.8% share of the viewing audience.