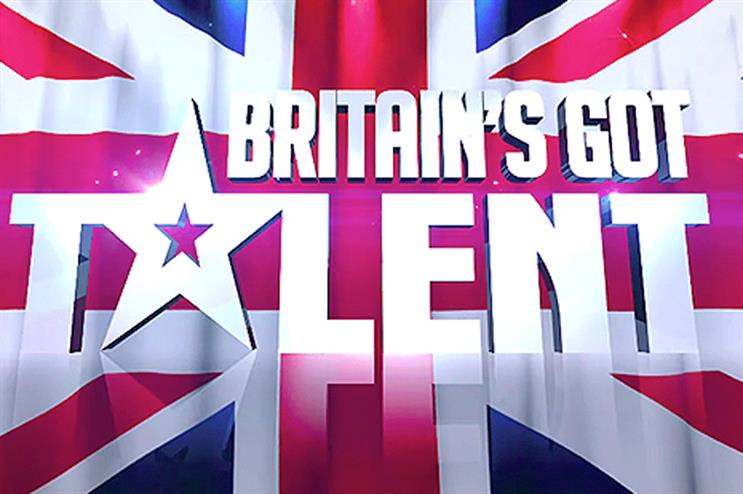 The talent show created by Simon Cowell, which has been running on ITV since 2007, boasted a 46 per cent audience share and is the channel's highest rating programme of the year so far.
But viewing figures fell short of last year's launch, a tough act to follow given that it delivered the show's biggest ever audience of 11.1 million.
So does BGT still have it? We asked some of the industry's leading figures who plan and campaigns for their view.
Jem Lloyd-Williams, executive director for product and innovation, Vizeum UK
"Yes. No one does family variety better than ITV. BGT will remain a mainstay of its Q2 schedule.
"To keep delivering 'it', however, the producers need to evolve the show – and its appeal to punters – across all formats and platforms.
"Personally, I can't wait to see how they top Paddy and Nico."

Richard Kelly, head of AV, Mindshare
"Yes. Britain's Got Talent remains a programme for advertisers, agencies and viewers to get excited about.
"While there will inevitably be analysis, to point at year on year viewing levels, it remains a stand-out programme that attracts viewers to ITV for both BGT and the programmes around it in the schedule.
"It still adds to the schedule, and to campaigns. It is a supply and demand market, and it's a show that is still demanded."
Steve Parker, co-chief executive, Starcom MediaVest Group
"Yes – Britain's Got Talent still has a place on TV and in the wider family experience.
"It's not new and doesn't have to be – they work hard at maintaining what works while introducing innovation on screen and through wider digital and physical experiences that broaden the show's appeal.
"It still has relevance and is a format that unifies family viewing like few others."
Henry Daglish, managing director, Arena Media
"Yes absolutely, Britain's Got Talent does still have it.
"It's a juggernaut of a show that coincides with that feel good mood at the start of spring.
"This year it's clear to see that they're all having fun and it's hard not to enjoy it. I can see it out-lasting X Factor."
Chris Allen, head of vision, Havas Media Group
"As Ant McPartlin's forehead continues to grow, so too does my initial scepticism towards another series of the show.
"However, Wendy the talking dog made me laugh out loud, and BGT reassured me yet again that it is a hardy perennial, blooming every spring to offer viewers and advertisers an attractive combination of fanfare, talk ability, and engagement."