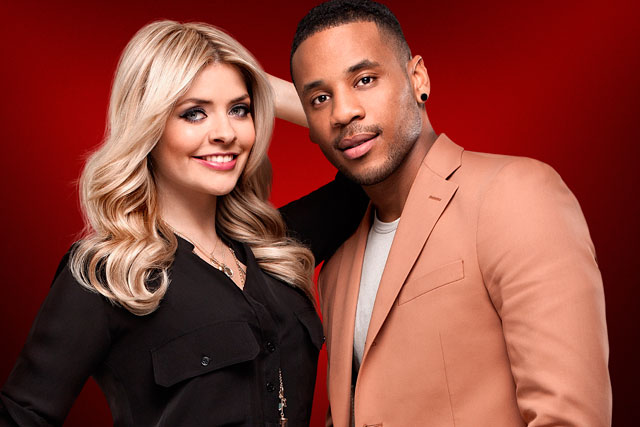 October 2011: ITV had announced in June 2011 that it planned a sixth series of Britain's Got Talent, starting on 24 March 2012. In October, it reveals that neither Michael McIntyre nor David Hasselhoff, who'd joined the panel for series five, would be returning as judges. "SO IT'S OFFICIAL. I'M NOT COMING BACK TO BGT" was Hasselhoff's incisive analysis of the latest developments, courtesy of his Twitter feed.
January 2012: In December 2011, Simon Cowell had revealed he would be returning as a full-time judge alongside the evergreen Amanda Holden. In January, he announces that David Walliams and Alesha Dixon poached from the BBC, would be joining the panel.
9 March 2012: Light entertainment hostilities between the two networks really begin to heat up when the BBC announces it's going to launch its own shiny-floor talent show, The Voice, in the same Saturday evening space as BGT. ITV's fury is compounded when the Beeb reveals it proposes to run its show during 7.15-8.30pm, while BGT is pencilled in for 7.45-9pm - an overlap situation designed to tear the audience in two.
13 March 2012: Now the BBC, in seeking to increase its solus scheduling minutage, says it's to shift the start time of The Voice back 15 minutes to 7pm. ITV states that, if that's the case, it will move BGT back 15 minutes too so it will run from 7.30-8.45pm.
14 March 2012: But, after representations to the light entertainment version of the UN Security Council, an ugly showbiz catfight is averted when ITV and Cowell agree to a compromise of sorts. The Voice will still start at 7pm but BGT will now begin at 8pm. Both sides agree that it's in no-one's interests to split the audience - but BBC sources still believe that their show, which is being backed by a huge budget, will destroy its rival.
Fast forward ...
1 April 2012: And, indeed, having captured Dixon as a judge in a daring 11th-hour raid, The Voice had surged ahead in the ratings war. Now ITV announces that it is to split BGT into two segments, running one either side of The Voice's time slot. But the new format merely disrupts the show's flow, dissipating its momentum. So BGT continues to struggle, bringing a tiny tear to the corner of Holden's eye every time she thinks about it.