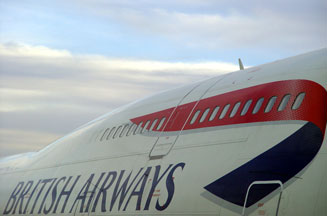 The troubled carrier will no longer offer meals to passengers travelling on flights of up to two-and-a-half hours. However, customers flying before 10am will still be entitled to a hot breakfast. Flights will also continue to offer a free bar and snack menu.
A BA spokesman said the move would help the carrier cope with the 'worst trading environment in aviation history'. He added that the change would help the airline to cut wastage.
According to reports, BA is also considering include stopping the provision of chocolates and Jacobs crackers for first class passengers and scrapping complimentary packets of pretzels in economy.