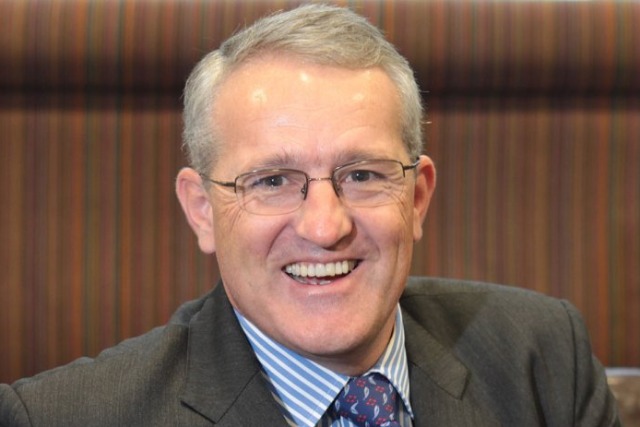 He will become chief commercial officer at Dutch telecommunications firm, KPN, leaving the airline in February 2015.
His departure leaves British Airways' head of marketing and van der Post's second-in-command, Abigail Comber, temporarily at the helm.
A spokesman for British Airways said van der Post's replacement would be announced "in due course".
Frank van der Post formerly boasted high-flying positions at Jumeirah and InterContinential Hotels Group, before taking responsibility for global brand and customer experience efforts at British Airways, and sitting on the airline's board.
His appointment in 2011 came at a difficult time for British Airways, which faced around two years of cabin crew strikes in response to a planned brand relaunch for late 2011. The airline successfully negotiated deals with striking crew members, going on to launch the "To Fly. To Serve" campaign.
The campaign came alongside a £5bn investment in the airline's products and services, including new aircraft, better cabins and improved technology.
British Airways' executive chairman, Keith Williams, said: "I would like to thank Frank for his hard work in improving the strength of the British Airways brand.
"He has played an important role in helping the organisation to re-focus on putting the customer at the heart of everything we do, and ultimately helping us to become the number one consumer Superbrand. We all wish him every success in the future."
Frank van der Post said: "I've thoroughly enjoyed working for British Airways and am proud of everything my team has delivered.
"I will be leaving with our customer strategy and plans firmly in place, and I'm confident the brand will continue to go from strength to strength."
Read next