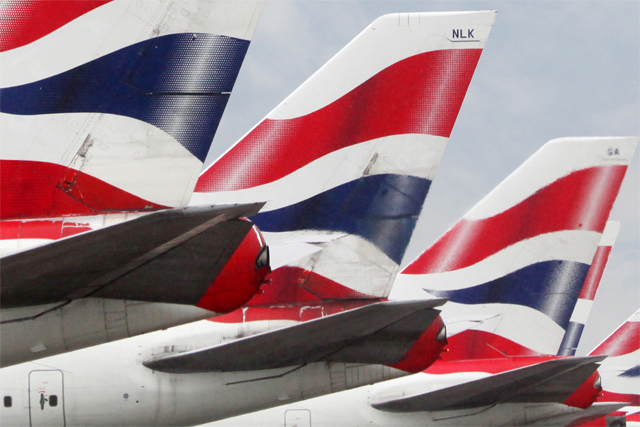 We need to adapt and adopt. At BA, the mantra "Made for China" not "Made in China" has characterized our approach to penetrating the market – recognising that China requires a fundamentally different programme to how we communicate with and respond to consumers.
It's an approach that encompasses product, service, communications and selling.
1. Localisation of product elements and selling techniques is absolutely necessary to succeed
BA has had to learn to adopt an international intelligence and truly get under the skin of the market. Personal insight and first-hand knowledge of the Chinese market builds credibility and demonstrates respect for the local culture.
Mobile technology is key to ensure selling success in China where most consumers have leap-frogged the desktop or laptop computer and graduated straight to mobile internet and ecommerce; which is experiencing explosive growth.
Our customers overseas recognise BA as a British brand and often buy our services for this very reason.
So as we seek to develop our business here, it is vital that we exploit the opportunities presented by new media and digital technologies to attract and engage with new customers.
It is also important to recognise, build and exploit your strengths – which can be very different when viewed through a Chinese lens. Our customers overseas recognise BA as a British brand and often buy our services for this very reason.
However, it is important to be able to introduce local cultural elements that will make consumers feel more at ease or more comfortable with their purchase. This is particularly true of service brands. At BA, we have spoken to our customers in China to help us put in place a series of soft product changes that will make their British Airways experience more desirable, such as a Chinese-speaking crew, on overhaul of our on board menus, Chinese language entertainment on-board and local language newspapers and magazines.
2. Interpreting the local social and media landscape
For any business, digital developments provide a wealth of new opportunities to reduce costs, deliver better customer service and interact with customers in new ways.
Our customers increasingly hear about us through social media rather than advertising or traditional media. Social media in China is a phenomenon and an important influencing and selling medium: Sina Weibo is China's answer to Facebook and Twitter, with 597m users. The BA Weibo base has grown at a phenomenal rate in a very short period of time, due to the high levels of promotional and editorial activity that has been undertaken on the site.
3. Use relevant content
We have recognized the value of being British, who have a reputation for "doing things right". The Chinese admire our global diplomacy, our confidence both social and business. Right now we are attempting to lead the debate on British etiquette.
We believe that the British way of conduct is engrained in every facet of the BA brand. From the views we hold to the service we provide. We are refined and sophisticated but inclusive to all. This element of our brand story has found its voice through social media and we have been careful to use the highly influential social media channels in China to tell this story.
Using key influencers like our own CEO Keith Williams and experts such as Britain's championship golfer Justin Rose, we have engaged with Chinese consumers to show them how the British conduct business, how we play golf and what to look out for when you are prospecting schools or property in the UK. We have cultivated engaging conversations with our audience as a way of establishing a strong link in consumers' minds between BA and the things that consumers value most.
This approach has been at the core of our strategy and the high levels of engagement that we have experienced are testament to our success. This channel now represents a community with whom we can share our promotions and product enhancements and is a thoroughly engaged audience for BA.
4. Create a solid foundation in local service and selling tools
The Chinese consumer is heavily reliant on local, familiar tools to purchase their tickets online and to service their purchase.
It is likely that WeChat and its inevitable future incarnations will supplant email technology and become the key interface for 121 communications.
On 1 January, we launched on WeChat, an app that supports social networking via shared streaming content feeds and location-based social plug-ins to chat with and connect with local and international WeChat users including retailers and companies.
Although BA is new to WeChat, it is in our plans to develop our presence and introduce more booking and servicing tools into our WeChat portfolio. This is essential to our future development in this market, being proactive and fluid enough to keep on adapting to new selling and servicing techniques. It is likely that WeChat and its inevitable future incarnations will supplant email technology and become the key interface for 121 communications. Being ahead of or even just recognizing the curve is essential.
5. Knowing our customers better
Having a more profound relationship with our customers using social and servicing tools is obviously our ultimate goal. The more information we have about what our customers want, the better we are able to tailor our service to their needs.
On-board our aircraft, our cabin crew now have iPads loaded with up to date information about the customers on board. They know what trips a customer has made with us recently, they know about their meal and other preferences and they know about any delays or other service issues the customer may have experienced in the recent past (I'm afraid it happens even at the best of airlines!).
Putting this kind of information into the hands of our employees enables them to deliver more personalized and superior service, good both for our customers and for our employees.
The information we collect also allows us to tailor our future products and communications to the changing requirements of our customers and ensure that we are relevant to the market.