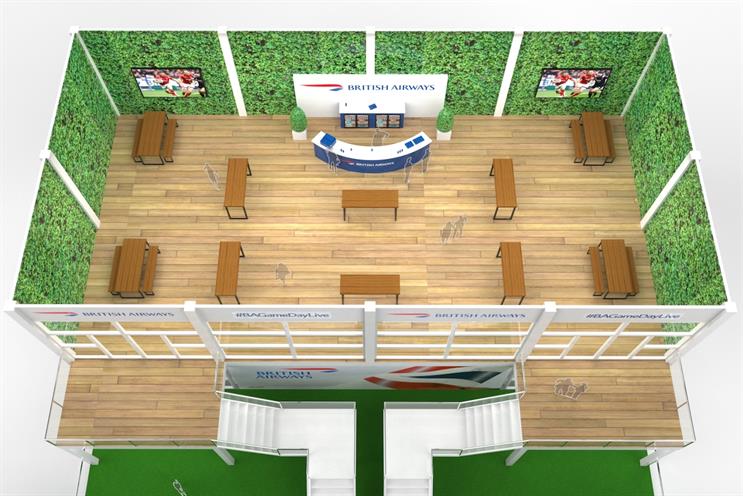 British Airways, the official airline partner of England Rugby, has brought its first activation of this year's Six Nations tournament to the team's home stadium.
Fans were given the chance to test their rugby skills and win prizes such as BA flights, match tickets and signed memorabilia at the weekend.
The installation included the Avios Lounge, where all fans are welcome to visit, and the BA Lounge, offering an exclusive area for British Airways gold and silver members to enjoy a complimentary drink and a view of the West Fan Village.
It was designed, produced and managed by CSM Live and will return for England's next two home games, against Italy on 9 March and Scotland on 16 March.