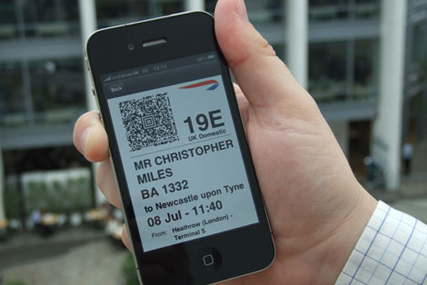 Developed in-house by BA, the service allows passengers to check in via their smartphone and download boarding passes for any domestic flight operated by the airline, as well as some European destinations.
Since the launch of the iPhone app in July, BA has reported 30,000 customers using the mobile boarding pass on their flights.
Blackberry users can download the app straightaway, while Android users must wait until next month (November).
Passengers must be a member of BA's Executive Club in order to use the app, as it accesses personal details relating to flights. Passengers can become a member of the Club for free at www.ba.com.
The service also allows passengers to access real-time flight information, full integration with their Executive Club details, a travel news section, frequently asked questions and a link to the ba.com mobile site.
Chris Davies, head of digital marketing at British Airways, said: "iPhone users have told us how incredibly convenient the Mobile Boarding Pass is so we're sure our customers who use Blackberry's will love it too.
"It gives our customers increased control and makes travelling on British Airways even easier and smoother, allowing them to stay one step ahead."