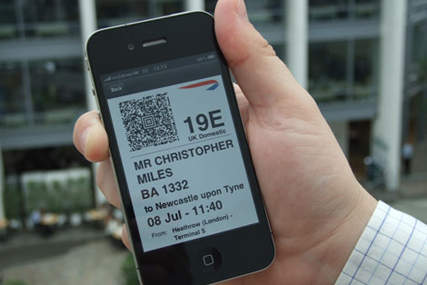 The airline's app, which first launched in 2009, was the only new entry this week. The gadget was revamped earlier this month with minor improvements such as the addition of automatic updates about the user's next flight when the app starts up.
Flying into top spot is the 'Britain's Got Talent' app, developed by programme maker Fremantle Media and sponsored, like the ITV1 show, by price comparison website Moneysupermarket.com.
The app has been updated for this year's series, which started on Saturday 23 April, with new features such as a buzzer button, which users can employ in the style of the judges to send contestants off the stage.
Groupon, which debuted in the chart last week at number seven, has climbed four places.
Other apps have reappeared in the chart, such as Sony PlayStation, Argos and Capital FM.


The chart is powered by analytics app PositionApp developed by Ustwo, with non-commercial branded apps removed.