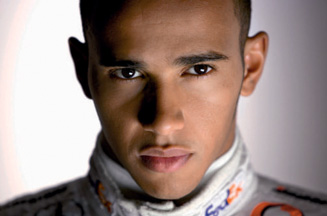 According to sources close to the talks, negotiations are being led by British Airways chief executive Willie Walsh. Should an agreement be reached, the partnership, which would be financed solely on a value-in-kind basis, would not begin until the start of 2010 at the earliest.
McLaren currently has to ship its equipment and staff to 18 Grand Prix races each year in locations such as Abu Dhabi, Singapore and Brazil.
The F1 team, which is based in Woking, previously had airline Emirates as a global partner in 2006.
While BA may be offered limited branding opportunities, its visibility would not match that enjoyed by Emirates. Under its deal with the team, the Middle Eastern airline's logo appeared on both the front and rear wings of the cars.
A tie-up with BA would be attractive to the F1 team, which has world champion Lewis Hamilton as its main driver, because it would enable it to reduce overheads. The McLaren team's current sponsors include Vodafone, Hilton, Johnnie Walker and Santander.
Last month, BA, which is also a sponsor of the 2012 Olympic Games, reported losses of more than £400m; total passenger numbers were down 4.3% year on year. A spokesman for BA denied that the airline had any plans to sign a partnership deal with McLaren.