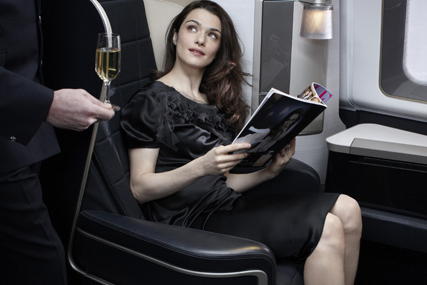 BA First is undergoing a £100m revamp to help retain luxury brand qualities, as the carrier makes cuts to its standard class offerings, such as axing meals on short-haul flights.
The new First cabin based on "classic design and understated luxury", influenced by premium British automotive brands. The project was led by BA's internal design team, with assistance from luxury design agencies Forpeople and Tangerine.
Key new features of the cabin include a personal wardrobe, a 15-inch in-flight entertainment screen, a leather-bound writing table and personal electronic blinds. BA also claims the beds are now 60% wider at the shoulders.
The changes will be promoted to Executive Club and First customers through email marketing activity.
BA's head of customer experience, Mark Hassell, said: "We have contemporised First and created an intimate private jet experience onboard. We have resisted gadgets and gimmicks, and focused instead on simplicity and quality.'
Earlier this week, BA hired Kerris Bright, chief marketing officer at Akzo Nobel, to the role of head of global marketing at the airline.