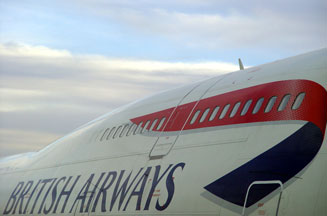 BA launched OpenSkies in June last year, named after the agreement that allows carriers to operate services between airports in continental Europe and the US, and currently operates flights from Paris and Amsterdam.
However, according to reports in The Observer, BA chief executive Willie Walsh is looking at a potential sale or winding up of Openskies to help cut costs. A BA spokesman said: 'We are reviewing all aspects of our business in the current economic environment.'
BA has already restricted the expansion of Openskies, selling three of the 757 aircraft earmarked to join its four-strong OpenSkies fleet.
Last week, it was revealed that BA is asking over 30,000 of its UK employees to work without pay for up to four weeks over the coming 12 months.
The carrier also today announced plans to launch new business-only flight from London City to New York, to help it improve the number of business travellers.