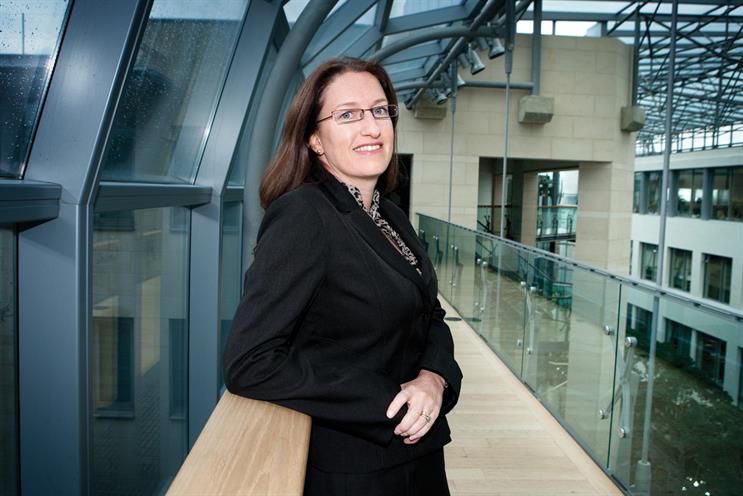 More than two decades have elapsed since British Airways first dubbed itself "the world's favourite airline" and Abi Comber, BA's head of brands and marketing, could never imagine such a boast being repeated.
Not because such a claim would have a hollow ring to it – but because it is no longer relevant, she believes.
"Being everyone's favourite airline doesn't mean people will choose you every time," she says. "There's always going to be a trade-off between financial and time pressures.
"We have to demonstrate that we have substance and that we deliver things for a reason. Proving our relevance to travellers is much more important to us."
Such a pragmatic approach is born of what has been a turbulent decade for BA as it battled what has been described as "the unforgiving economics of modern aviation". Only two years ago, it posted its biggest-ever loss of more than £500 million.
The dismal figures came as rocketing fuel prices, depressed consumer confidence resulting from the eurozone crisis and the chaos caused by the ash cloud from an Icelandic volcano in 2010 took their toll. Meanwhile, a protracted dispute between BA and its cabin crew, along with the fiasco of the Terminal 5 opening, severely damaged public perceptions.
Today, BA is looking significantly more airworthy. It delivered a small operating profit of £13 million at the beginning of 2012 and has committed £5 billion to improving its customer experience offering, including an internal programme to inspire pride in the brand among its staff.
At the same time, the airline seems to have been successful in buffing up its image.
"Our sense is that we've got our mojo back," Comber declares. "And we think our customers have noticed it too."
The turning point seems to have been the launch of the "To fly. To serve" campaign by Bartle Bogle Hegarty, for which Comber was responsible and which was cited by BA as a "stake in the ground" for future growth.
The motto, which first appeared in the 70s, was adopted as the campaign's theme after a BA pilot referred to it during a focus group session.
"It isn't an ad line," Comber insists. "It's a promise to our customers – and you can't just walk away from a promise like that."
She defends the campaign against criticism that it was too nostalgic. "It was important to look back because we should be proud of our heritage," she argues. "But you can't rest on it. I think the work has loosened up in terms of creativity and in our tone since then. We've become more approachable."
For Comber, BA's sponsorship of London 2012, for which it paid an estimated £40 million, was indicative of the airline's returning self-belief. So was the "don't fly" campaign, a tongue-in-cheek initiative suggesting people should stay at home to support Team GB athletes.
Ironically, the "don't fly" campaign almost didn't. Comber remembers BBH's reluctance to present the idea to her several months earlier because the agency thought she would not buy it.
"Of all the ideas, it was the only one I considered and got emotional about," she remembers. "I thought it would do exactly what we wanted, and that was to make people stop and consider our brand."
"Don't fly" was part of the broader "home advantage" strategy that embraced a wide range of marketing activities, including a huge image of Jessica Ennis that was visible from planes as passengers descended into Heathrow.


"We wanted our customers to back us backing them," she explains. "We didn't want to be seen as cynically promoting our product."
Nevertheless, the airline claims that its Olympics sponsorship resulted in the highest public awareness of the brand in five years and doubled the levels of TV ad awareness.
The longer-term significance of BA's Olympics association, however, is the extent to which it took the company further into the digital space. One interactive initiative, an extension of the "don't fly" campaign, allowed viewers to "drive" a BA plane down their own street.
All of this means constant challenges for BBH, the media planning and buying agency ZenithOptimedia and The 12th Floor, the OgilvyOne-led "dream team" of comms specialists that has replaced the roster of small shops previously running BA's global digital business.
Is she a demanding client? "We aim to be a grown-up one that has good agency partners because our reputation is at stake," Comber replies. "But I want our agencies to be constantly challenging my team. If they don't, you have to ask what value they are adding to our business."