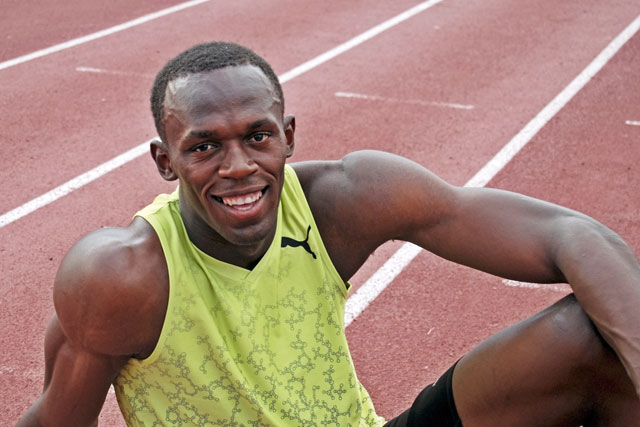 British Athletics today unveiled the National Lottery as an event partner for the Anniversary Games, which is set to feature Usain Bolt and other top global athletes competing at the Olympic Stadium this summer.
The National Lottery has been an existing partner of British Athletics for some time, but the deal announced today is a commercial enterprise in its own right, running up until 2017. The National Lottery deal comes one day after it was revealed Sainsbury's would become title sponsor of British Athletics' flagship events.
Ed Warner, chairman of British Athletics, said: "It's an important week for us as tickets go on sale for the Anniversary Games and the Sainsbury's deal has obviously been announced. The exciting things from a British Athletics perspective is both Sainsbury's and The National Lottery have commitment with us through to the World Championships in 2017."
It is understood that the next two commercial deals announced by British Athletics will feature the BBC and Adidas renewing their respective deals as broadcaster and kit supplier. Both commercial renewals are likely to run for between four and five years and will be announced in the coming months.
In October last year, Aviva confirmed that it had split as headline sponsor of British Athletics after 13 years.
In the wake of the London 2012 Games, British Athletics changed its sponsorship model from involving one overall lead sponsor, to looking to secure multiple-tier deals.
Follow @joneddyreynolds